Holidays in Morocco with children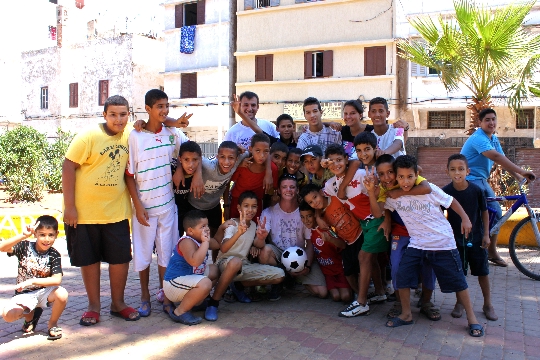 As if in an oriental fairy tale, travelers get off the plane at any of the Moroccan airports. The winding streets of old cities, the inviting clink of water-carriers, the subtle aroma of spices in the oriental bazaar and the endless Atlantic, rolling the foamy lambs of the waves on the Agadir beaches - all this is guaranteed to give you a vacation in Morocco. They also come here with children, and little travelers are delighted with the bright and colorful country, as if descended from the pages of the fairy tales "A Thousand and One Nights".
For or Against?
There is no definite answer to the question of whether it is worth going on vacation to Morocco with children, and there are pros and cons in such a trip. The undoubted arguments in favor include:
Ocean. To see him and enjoy the power and spaciousness, to feel like Robinson standing on the shore of the endless water surface, to find out what the ebb and flow is - all this will be very interesting for boys and girls..
The gorgeous landscapes on the road from Agadir to Essaweira during the traditional excursion will attract the attention of adults, but flocks of goats grazing on ... branches of argan trees delight all children. This is a unique feature of Morocco and cannot be seen anywhere else on the planet..
The beach resort of Agadir is a city rebuilt after the earthquake. Everything is provided for the needs of tourists, the hotels are quite modern, and the service is quite at the level.
During a vacation in Morocco with children, even a single mother will not feel any discomfort. The local population is an order of magnitude more correct than in other southern countries.
Care should be taken when choosing a tour to Morocco if the child is too young. Strong winds, rather cool water in the ocean and the lack of the usual children's animation in most hotels may not seem the best arguments in favor of a trip to Agadir or Essaouira..
Preparing properly
When choosing a season for a vacation in Morocco with children, you should be especially careful. The water in the ocean is never too warm even in the height of summer, but the Atlantic storms quite often. That is why it is important to study the weather forecast for the desired time. Sunscreens with a high sun protection factor should be kept in your beach bag at all times, as it is very easy to get sunburn in the strong Moroccan winds. It is better to use bottled water for drinking and even brushing your teeth and, if possible, not buy anything edible for babies from street vendors.
Photos