Holidays in Poland in September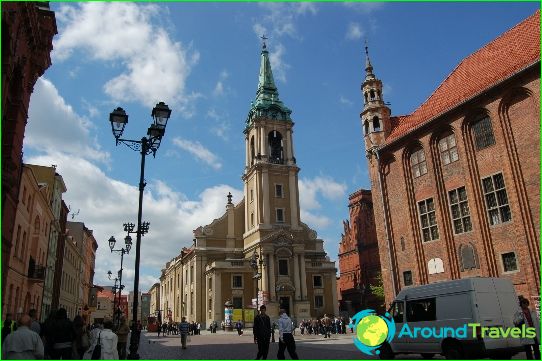 September is one of the best months for tourist trips to Poland. What weather conditions can you expect?
The weather is changeable and this can be explained by numerous factors. In the northern regions above the sea, Arctic masses begin to emerge, which determine the peculiarities of the climate. The penetration of tropical masses leads to heavy cloudiness and a large amount of precipitation. Continental tropical air comes from Africa, Asia Minor, thanks to which the weather remains warm and sunny for a short period of time. On the warmest days, the air warms up to +25 degrees. Areas farther from the sea rarely experience warm, clear weather.
Holidays and festivals in Poland in September
Various events are held in September, each of which deserves increased attention of tourists..
The Archaeological Fair is one of the most important events not only in Poland, but throughout Europe. The event lasts nine days. During this time, everyone can enjoy history, learning and games..
Sacrum Profanum is an international music project that is recognized as one of the most interesting in all of Europe. The festival presents classics and other trends in musical art. Each year the program becomes unique, as it is determined by the work of a particular cultural sphere or composers. Everyone can hear the music of the 20th century and the present. Sacrum Profanum has earned numerous awards and prizes, which confirm the uniqueness of the event.
In September, many days become special for Olsztyn. The Market Square often hosts performances by bands representing folk, blues, jazz, and classical music. In addition, it is customary to hold spectacular shows and show performances performed in the best genres of satirical pop theater..
The Music and Film Festival is an unusual project, as it is dedicated to the music that was created for films. The event involves showing films on a big screen accompanied by a live performance of musical compositions by talented musicians, orchestras.
Holidays in Poland in September is a chance to enjoy interesting events and an excursion program.
Vacation photos in Poland