Shopping in Lisbon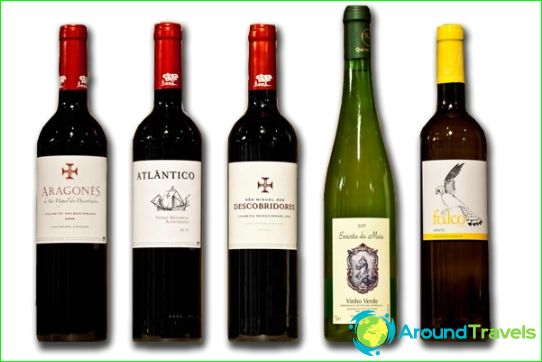 Lisbon is full of unusual cultural and architectural sights, wonderful nature, modern and ancient monuments that annually attract travelers from many countries of the world here. In addition, the capital of Portugal is a real boon for shoppers. The tourist center of the city is almost completely filled with shops, souvenir shops and boutiques. With most of the most famous boutiques in the old city quarters, shopping in Lisbon can be easily combined with local sightseeing..
Shopping connoisseurs claim that Lisbon's shops are some of the best in the world. The largest shopping center in the city is located in the exhibition pavilions «EXPO98».
What to buy in Lisbon? In Lisbon shops, shopping centers and boutiques you can buy clothes and shoes of famous world brands, interesting souvenirs and handicrafts: the collections are rich, and the cost of things is much lower than anywhere else.
Popular shopping

Leather products. Leather goods are a kind of trademark of Lisbon. The most popular are leather shoes, gloves, handmade bags and so on. The quality of these products is very high. For example, a Portuguese shoe can last for several years without the fear of continuous use and bad weather. In Lisbon shops and boutiques, you can buy both classic shoes and shoes made with the latest fashion.
Famous brand clothing. As for clothes, you can find many interesting and unusual things in local stores. These can be things of Portuguese production and other European brands. Clothes of such Portuguese companies as Salsa, Dom Coletto and Lanidor, as well as European brands Massimo Dutti, Zara, Burberry, Ermenegildo Zegna, H&M and Mango are in great demand among buyers..
Jewelry. For those who are interested in the question of what to bring from Lisbon as a gift to a loved one, jewelry will be an excellent choice, the prices for which are somewhat lower here than in Russia..
Ceramics. Portugal is famous for its pottery. Anyone who likes beautiful dishes and various little things for the interior will find a lot of interesting things in Lisbon. Charming vases, plates with different ornaments, earthenware salad bowls made in the form of a cabbage leaf will be a worthy gift.
Linen products. Particular attention should also be paid to cotton and linen products: napkins, tablecloths, towels will look good in every home.
Port wine. It is impossible to leave the Portuguese capital without a bottle of the legendary port wine made in the north of Portugal from the best grape varieties. It can be bought both in supermarkets and specialized stores. Tourists also like to buy Madeira and Vinho verde wines in Lisbon..
Food. Sausages and cheeses, meat and fish delicacies, seafood, olive oil, coffee and delicious sweets - all this can be called the sights of Portuguese gastronomy, which you can easily pamper your loved ones.
Photos of shopping in Lisbon