Holidays in Portugal in June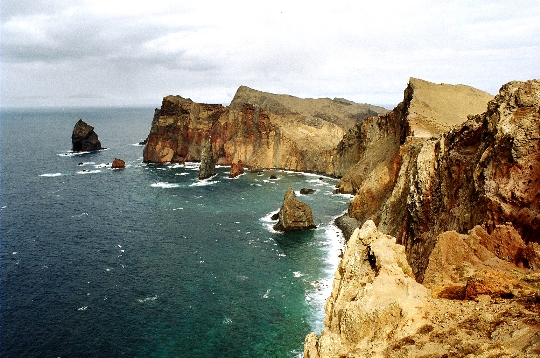 June is one of the best months for a vacation in Portugal. In many European countries, the heat is intense, but in Portugal the weather conditions allow you to fully enjoy the trip. The sky may be slightly cloudy, the sun pleases with its tenderness.
Weather in Portugal in June
In the central and southern regions, the temperature is set at + 23 ... + 27C, but by the evening the air cools down to + 17 ... + 19C. The exception is Evora, because in the evenings there are only + 13 ... 15C. In the Northern regions it is cooler and the temperature is + 22 ... + 12C. There is always rainfall in June, but they are unobtrusive. The main thing is that you take care of the availability of an umbrella..
Beach vacation in June
The village of Costa de Caparica is one of the most popular among tourists, but a beach holiday in June is not possible here, because the temperature of the surrounding waters is only + 18C. This state of affairs is also noted in the southern Algarve, which includes Carvoeiro, Monte Gordo, Alfubeiro. Giving preference to these resorts, you can count on water parks, which include slides and aqua attractions. In Madeira, you can enjoy swimming, because the water warms up to + 20 ... 22C.
Holidays and festivals in Portugal in June
Holidays in Portugal in June are ready to please with various events.
On the tenth, Portugal Day is celebrated throughout the country. The main celebrations take place in the capital.
Lisbon hosts an international tango festival. The festival attracts with beautiful shows, unusual master classes and demonstration performances scheduled for every evening.
On the 23rd, you can come to Porto, because it is on this day that folk festivals are held dedicated to the heavenly patron Saint Joao.
In the village of Moshiku, a Medieval Fair is held, attracting increased attention with unusual street performances. The event allows you to recreate a distant era in which the knights lived.
The festa dos Santos Populares is held in mid-June.
The Camara de Lobos hosts the Saber Fish Festival, which attracts seafood lovers. Also in June there is a festival of cherries in this village..
The Atlantic Ocean Festival includes dozens of concerts, pyrotechnic shows, as well as theatrical performances.
Vacation spending in Portugal is starting to skyrocket, but travel should still take place in June!
Holiday photos in Portugal