Treatment in Romania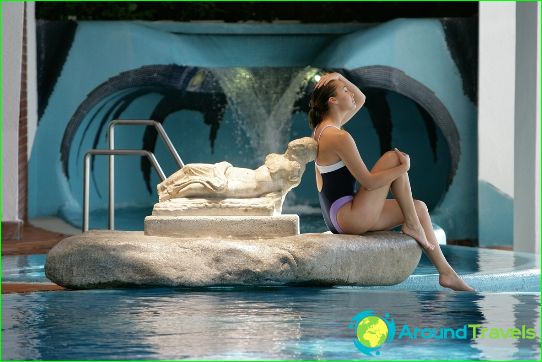 Ancient castles, beach vacations, worthy of wine and the legends about the vampire of all times and peoples of Count Dracula - this is not a complete list of tourist interests in this European state. Treatment in Romania is no less popular with travelers, it is not at all difficult to combine it with all of the above in practice..
Important rules
Going on vacation or treatment to Romania, you will have to take out a travel health insurance policy. Firstly, this condition is increasingly put forward when applying for a visa, and in addition, insurance will serve as a guarantee of reimbursement of treatment costs in case of unforeseen situations or injury..
How do they help here?
When choosing a clinic or sanatorium for treatment in Romania, it is important not only to consult with the attending physician at home, but also to take with you the medical history and the results of previous studies. This will help the doctors of the selected health resort to prescribe the most appropriate and optimal procedures..
Methods and achievements
The main pride of Romanian medicine is mud spas, where you can take a course of general health procedures and receive treatment for a number of diseases:
Eforie-Nord is famous for its Tekirgol lake, called the Romanian Dead Sea. The healing factors of the sanatorium are the sea climate, healing mud, air rich in ions of both charges and the salty water of the lake, saturated with valuable minerals and microelements. The doctors' arsenal includes wraps and inhalations, massage and herbal teas, baths and physiotherapy, and the list of diseases that visitors to the Eforie-Nord resort forget about contains dozens of names.
Slanic Moldova is a resort built on two dozen mineral water springs. Treatment of bronchitis and asthma, liver and stomach diseases, disorders of water-salt metabolism and diabetes - all within the power of the doctors of this resort.
Issue price
Among other European clinics, sanatoriums and spas, Romanian ones are favorably distinguished by more democratic prices. In combination with a pleasant climate and a professional level of training of doctors and service personnel, such a pricing policy guarantees Romanian medicine an early confident leadership in the tourism market among many of its kind..
Photos