Holidays in Russia in December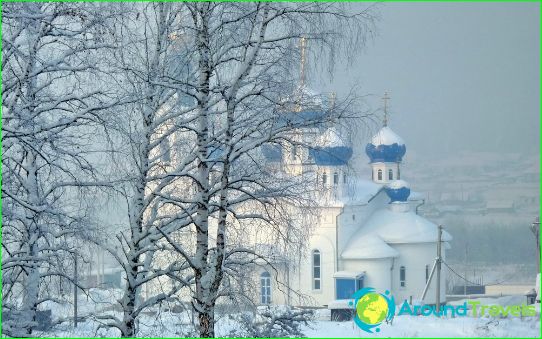 Russia is one of the largest countries in the world, so the weather is always surprising with its diversity. So what kind of weather sets in December?
Vladivostok pleases with a long daylight hours - 7 hours 49 minutes. However, the temperature is -6-10C. At the same time, these indicators are very easily transferred due to the low humidity level, namely 24%.
In Moscow, the capital of Russia, daily temperatures range from -6C to -3C. The high humidity level - 75% - does not allow you to fully enjoy active walks. Similar conditions are observed in St. Petersburg, but the weather is perceived more difficult due to the proximity of the Gulf of Finland.
Sochi pleases with pleasant weather, despite the fact that winter is still felt. During the day, the temperature can reach + 9C, but at night it gets colder up to + 3C. In December there can be only one rainy day, so you can enjoy your vacation, albeit not a beach one. Eight-hour daylight hours delight tourists.
Holidays and festivals in Russia in December
When planning a vacation in Russia in December, you can visit Perm, because at the beginning of December the Day of the Perm Territory is celebrated, which is one of the most economically developed regions of the state. Numerous concerts and festivals are held on holidays. The center of celebrations is Perm, but if you wish, you can visit other cities..
At the end of December, a festival of contemporary academic music is held in Moscow, known as «Lost in translation». This festival introduces many people to the beautiful music of young Russian composers. Each participant must fill out a questionnaire, indicating the features of his biography and his own creativity. It is customary for all viewers to distribute special leaflets to better understand the authors, after which the public can express their opinion about each artist by filling out a questionnaire. Imagine how interesting and useful the festival is «Lost in translation» for both musicians and listeners!
New Year in Russia is festive celebrations, theatrical performances, restaurant feasts and amazing fireworks.
Russia, Karelia (recreation and tourism)

Photos of holidays in Russia