Holidays in Russia in January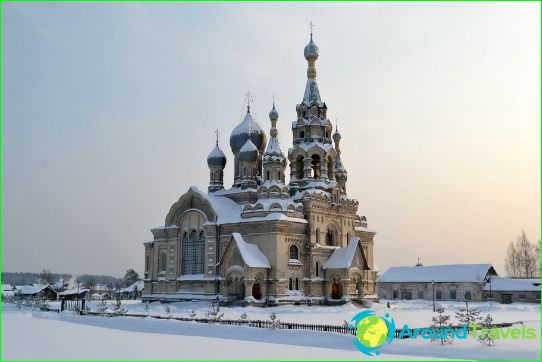 January is the perfect time to spend a vacation in Russia, for example, in Karelia. You will be able to enjoy the crystal air and see the snowy nature. Cross-country skiing will give you an amazing experience. If you wish, you can go on a snowmobile safari or go winter fishing. Air temperature is -7-10C.
With children, you can go to Veliky Ustyug, which is known as the residence of Father Frost. It can be -19C during the day, and -22C at night, so you can't do without very warm clothes..
In January, you can visit St. Petersburg, but the weather is difficult to predict. In the past few years in January, temperatures range from + 5C to -20C.
If you wish, you can visit the ancient cities that are included in the Golden Ring of Russia. However, be prepared for the fact that the temperature will also not please, because it will be -8-12C.
January is recognized as the ideal month for skiers. The following resorts are popular in Russia: Krasnaya Polyana, Dombay, Ural, Khibiny. Russian ski resorts are gradually becoming popular. It is important to note that in the Khibiny Mountains in January you can admire the northern lights, which is a unique natural phenomenon. If you are planning to visit Krasnaya Polyana, check out the weather, because the proximity of the sea coast contributes to its variability.
Holidays in Russia in January
On January 7, Orthodox Christians celebrate Christmas, which is not only a church, but also a state holiday. On Christmas Eve, in the evening of January 6, the TV channels broadcast the Christmas service and liturgy. On the night of January 13-14, Russia celebrates the Old New Year. Currently, 60% of Russians celebrate this holiday.
Holidays in Russia in January can be interesting and eventful, but you should prepare for the fact that in January you will learn what a real Russian winter is..
Russia, Karelia (recreation and tourism)

Photos of holidays in Russia