Where to relax in the suburbs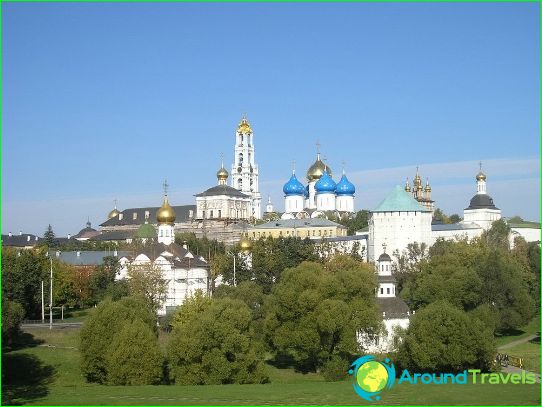 Muscovites have always known where to have a good rest in the suburbs. Childhood and adolescent memories of the time spent at the dacha outside Moscow warm more than one soul: summer holidays on rivers, lakes, ponds, picking berries and mushrooms in the forests near Moscow, excursions to ancient cities and monasteries - Zvenigorod, Kolomna, Trinity-Sergius Lavra.
Holidays in the Moscow region - the advantages are obvious
The summer resident even now has an unequivocal answer to the question: where to have a good rest in the Moscow region. But the times of such a vacation with its unpretentious way of life, if not gone forever, have lost their charm for many Muscovites, and for guests of the capital. But those who want to get a rest in an ecologically clean place should choose a vacation in the Moscow region..
The Moscow region as a holiday destination has a number of advantages over foreign or southern resorts.
Firstly, acclimatization can be avoided, which is especially important for families with children..
Secondly, the travel time of one to two hours allows you to spend the entire vacation on your own rest. For business representatives who are ready to interrupt their vacation at any time to resolve production issues, the Moscow region will provide an opportunity to combine business with pleasure..
Thirdly, a vacation in the Moscow region will not inflict a crushing blow on the wallet. For young families, students, young professionals, retirees, simply needy people, boarding houses, sanatoriums and rest homes near Moscow will also gladly open their doors..
Moscow region - the choice of places to stay is yours
Forests and rivers near Moscow will welcome any Russian with love. Families with children can get a wonderful vacation during school holidays in tourist hotels and resorts. «Yakhont», «Atlas» park hotel, «Tropicanka», «Moscow Country Club», family holiday home «Bekasovo». Located in ecologically clean natural areas, surrounded by picturesque lakes, these and many other places for recreation provide excellent opportunities for entertainment, relaxation and enjoyment of life. Water parks, children's parties, animation, fishing, sports, swimming pools - neither adults nor children will be bored.
Youth rest
Young people and outdoor enthusiasts will be welcomed in tourist centers such as the hotel «Pinery», resort park «Union», center «Diamond» and many others. Both students and representatives will be able to choose a vacation according to their interests and financial opportunities. «gold» youth.
Elite vacation
Lovers of elite, prestigious rest are also welcome in the Moscow region. 5 star comfort is provided by M'Istra'L Hotel & SPA, hotel «Constantinople», ECO-complex WILNA - the list of places for exquisite rest allows for a great rest for representatives of the elite, corporations who like joint rest, and married couples who know how to value luxury.
With all the variety of places where you can have a good rest in the suburbs, all of them are united by one quality - boredom, sadness and blues in them there and cannot be.
Photos of rest in the Moscow region