Holidays in Slovakia in December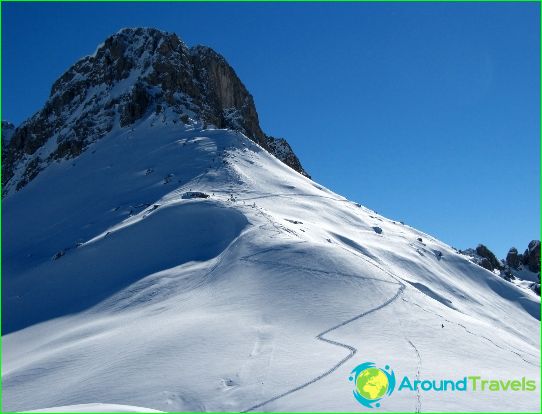 Slovakia is the sister of the Czech Republic. Once a single state, now they each set off on their own voyage. Each of these countries has its own zest, with the help of which they attract tourists. And if the Czech Republic with its beautiful Prague wins in the number of tourists in the summer, then the rest in Slovakia in December of many ski lovers doubles the indicators of a neighbor.
Weather
The weather in winter in Slovakia is conducive to outdoor activities, the air is dry and there is a lot of snow. The air temperature is not lower than -5 ° C. In the lowlands one can observe fogs and clouds even in winter. In the mountains, most often sunny and clear weather, exactly the kind that skiers like, who occupy the mountain ranges of the country in large numbers.
Recreation, entertainment
In addition to active sports entertainment, tourists can successfully carry out excursion and educational programs. Ancient castles and fortresses - witnesses of the ancient history of the country - will tell many myths and legends, reveal secrets and secrets.
In addition, there are about twenty health resorts in Slovakia based on the use of water from mineral and thermal springs. In terms of the effectiveness of treatment, they approach those of similar Swiss mineral waters, the cost of visiting local resorts, of course, is an order of magnitude lower.
Shopping
The brightest Slovak souvenirs are objects made of wood: an ax painted in a folk style, a jug, a national musical instrument. Ceramics from Modra will amaze you with their cobalt designs, tablecloths or pillows with multicolored embroidery. From gastronomy, you should pay attention to Slovak cheeses, wines and brandy.
Holidays, events
The main holidays in December in Slovakia are Christmas, they begin on the 24th, like all Christian Catholics, on Christmas Eve. But in this country it bears its name - Generous Day. Locals start preparing for Christmas much earlier..
The Christmas market in Bratislava is a worthy excuse to come here in December. It is attended by craftsmen from all over Slovakia, farms and private households. Souvenirs tourists can provide all relatives up to the seventh generation. During the holiday, you can get acquainted with the masterpieces of the national cuisine, for example, with the famous fried pork «Gypsy liver», and in order not to freeze, from time to time you need to taste punch or grog.
Pictures of holidays in Slovakia