Swedish culture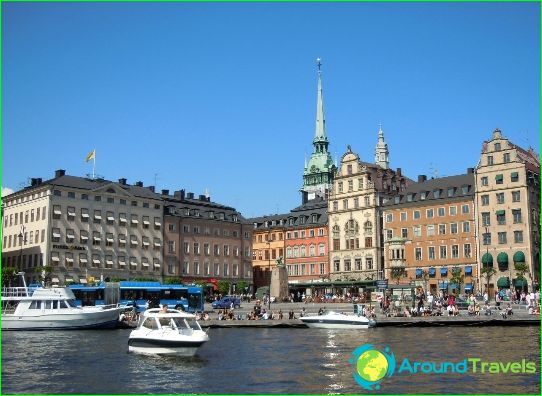 The customs of the Scandinavian peoples, formed largely due to the special natural conditions, are reflected in the culture of Sweden. The inhabitants of this state are distinguished by restraint in emotions, a balanced approach to decision-making, thoroughness and gravity. The Swedish character can be fully called "persistent, Nordic", and national traditions - moderate in everything..
There is no bad weather
The orientation of the inhabitants of Sweden to nature and the calendar change of the seasons is manifested in everything. Many celebrations and ceremonies in Swedish culture are dictated by climatic conditions and latitude. They originate from the ancient past, when the tribes inhabiting the country were pagans. People worshiped their northern gods, on whose "favor" not only well-being, but also life depended. The Swedes seriously believed that the harvest would depend on how they managed to celebrate the pagan holiday of the solstice, and the catch of fish or the amount of game caught would depend on the degree of appeasing the god of the hunt..
And today, many rituals and customs are carefully preserved in the culture of Sweden. The countryside is still rich in holidays and festivities, and although the townspeople are actively absorbing new trends, they still prefer to celebrate weddings in the summer, and birthdays - with family and loved ones.
UNESCO and famous list
The peculiarities of Swedish culture have found their embodiment in the architecture of the Scandinavian state. UNESCO takes under its protection 15 sites in the kingdom, which are worthy to adorn the list of world cultural heritage. One of the most ancient exhibits on the list is the rock reliefs of Tanum, which represent several hundred drawings made on the former bank of the fjord more than three thousand years ago..
The rest of the masterpieces from the UNESCO list make no less impression on tourists:
The ancient city of Visby, the capital of the island of Gotland, founded by the Saxon dukes in the 12th century.
The residence of the Swedish kings, the Drottningholm palace and park complex, built in the second half of the 17th century. A special attraction of the complex is the palace church, which has preserved the organ of 1730 and a tapestry woven by King Gustav V by hand.
An ironworks built in the 17th century near the town of Fagerst, which at that time became one of the most modern and technically advanced industries in the world.
Photos