Transport in Sweden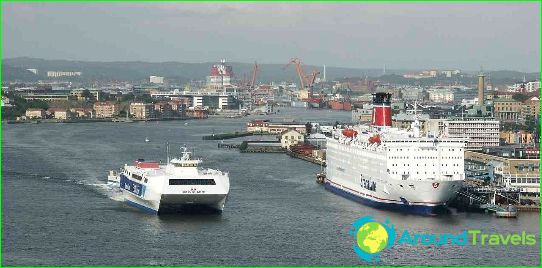 Transport in Sweden is a well-developed system of bus, rail, water and air communication..
Main modes of transport in Sweden

Urban public transport: This includes buses, trains, trams and metro. It is worth noting that you can get to various Swedish cities and towns by intercity buses (the trip will be cheaper than by train).
Rail transport: to cover all distances, you can use the services of modern and comfortable Swedish trains, operating regardless of weather conditions. Children under 16 years old accompanied by 1 adult enjoy free train travel, while those under 26 years old receive a 30% discount on train tickets. If you wish, you can buy a Sweden Rail Pass - thanks to this railway passport, you can travel on trains an unlimited number of times for 3-7 days a month. If you are planning to travel by train in the Scandinavian countries, it makes sense to get a Scan Rail Pass - it allows you to travel by rail as much as you like within 5 or 10 days (it all depends on the cost paid).
Air transport: travelers are given the opportunity to travel within the country on airplanes that go on flights 2 times a day (flights take no more than 1 hour).
Water transport: everyone can go on a trip to the Stockholm or Western archipelago by ferry. Travelers in the Stockholm Archipelago can get a 16-day "archipelago pass", to move around without restrictions by water transport.
Taxi
Catching a taxi on the street is not easy, so it is better to order it by phone, contacting one of the many taxi companies. There are companies in the country that set fixed fares, as well as "free taxis", using the services of which it is necessary to discuss the cost of travel before the trip.
Car rent
To draw up a rental agreement, you need to have an international driving license and a credit card with you. Traveling through the territory of the country does not imply the payment of duties (with the exception of traveling on the Øresund bridge). It should be noted that there are paid parking lots in Sweden - they are marked with special markings and are equipped with payment machines..
Before setting off on a journey in a rented car, you should know that all passengers must be wearing seat belts (this also applies to those sitting behind). In addition, in settlements you can move at a speed of no more than 50 km / h, on roads outside cities - 70 km / h, on highways - 110 km / h. Important: the dipped beam must be used around the clock. In addition, you need to be extremely careful on the roads, since wild animals often run out on them..
Bike rent
Thanks to the availability of equipped cycle paths in the country, you can get to know Sweden by bike - it is safe and convenient. You can rent it at rental points or travel agencies..
If you wish, you can travel around Sweden from north to south thanks to the country's extensive network of roads and highways, as well as quality road surface.
Photos