How long is the flight from Geneva to Moscow?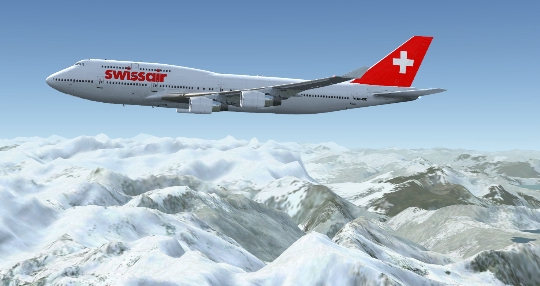 In Geneva, you managed to walk through the Old Town, go on a boat trip on Lake Geneva, fly in a hot air balloon over this lake, admire the Jet d fountain'Eau and flower clock, visit the home of Jean-Jacques Rousseau, the Hall of Lost Steps at the United Nations Palace and the Center d'art Contemporain, see St. Peter's Cathedral and the Wall of the Reformation, have fun in the nightclubs "Petit place" and "Le Francis"? And soon you will be boarding a flight to Moscow?
How long is a direct flight from Geneva to Moscow?
Geneva is 2,400 km away from Moscow (you will have to spend about 3.5 hours on the road). So, in "Sheremetyevo" you will find yourself 3 hours 25 minutes after takeoff ("Aeroflot"), and in "Domodedovo"- more than 3.5 hours ("Swiss Air").
Are you wondering how much you will be asked to pay for flights from Geneva to Moscow? Expect that they will cost you at least 14,000-19,000 rubles (tickets are sold at relatively low prices in July and December).
Connecting flight Geneva-Moscow
Connecting flights usually last from 5 to 25 hours (connections are made in Madrid, Brussels, Nice, Rome, Zurich or other cities). Flights via Budapest ("Easy jet", "Wizz air") will extend your trip by 18.5 hours via Barcelona ("Easy jet", "Vueling") - for 16 hours, via Paris ("Air France") - for 6 hours, via Helsinki ("Finnair") - by 8.5 hours, via Zurich ("Swiss Air") - for 5 hours (the duration of the connection will be only 50 minutes), via Athens ("Aegean Airlines") - for 7 hours (you will have only 1 hour before boarding the 2nd flight), via Venice ("Alitalia") - by 23.5 hours (you will have 17 hours before the second take-off).
Which carrier to choose?
Flights in this direction are operated by the following companies carrying passengers on Avro RJ 100, Saab 2000, Embraer 190, Airbus A 320, Canadair Regional Jet 900 and other aircraft: "Swiss Air"; "Easy jet"; "Aeroflot"; "SAS".
The Geneva-Moscow flight is operated by employees of Cointrin Airport (GVA), located 4 km from the city center, which can be reached by train (it will take you 5 minutes), taxi or bus number 10. The airport has restaurants (try national Swiss meals can be served in the restaurant "Lange", located on the 2nd floor of the main terminal), waiting rooms with free Wi-Fi, shops, boutiques, ATMs.
Things to do on the plane?
On the plane, you should think about how not to deprive your family of attention with the help of gifts from Geneva (watch brands "Omega", "Rolex", "Cartier", "Patek philippe", chocolate, jewelry, brand knives "Wenger" or "Viktorinox", designer clothing brands "Bottega veneta" and "Jimmy choo"), which can be presented to them after returning home.
Photos