Shopping in Geneva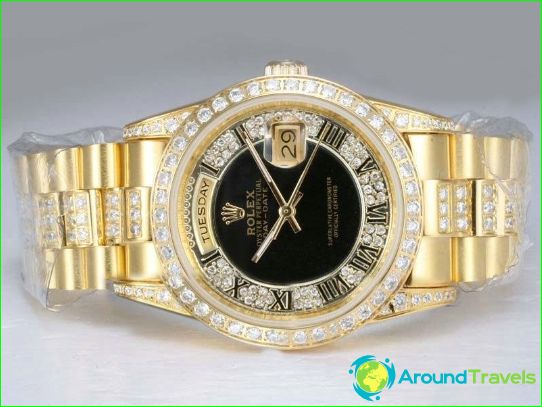 Geneva is one of the most beautiful cities in Europe. Today, this second largest city in Switzerland is the world's largest center for business, financial and diplomatic activity and, in addition, can rightfully be called the capital of the world..
So, if you are thinking about what to buy in Geneva, then remember that here, as in the whole of Switzerland, two seasons of sales are very popular - winter and summer. The winter (Christmas) season lasts from the end of December until February, when discounts on expensive and refined items can reach 50-70%. The summer season of discounts lasts from mid-July to September..
Shopping in Geneva is more in line with provincial cities than huge metropolitan areas and is characterized by a kind of compactness, since the most famous shops and boutiques are located on the two main city streets. The standard of living in Geneva is quite high, so the range of goods in the local boutiques is characterized by high prices, impeccable quality and elegance. If you are faced with the question of what to bring from Geneva, then the answer is: chocolate, clothes, souvenirs, watches.
List of the most popular shopping in Geneva
First of all, these are famous Swiss watches. Geneva has long been a leader in the watchmaking industry. Watches from leading manufacturers are sold almost everywhere here. You will enter the realm of watches that will amaze you with a variety of shapes, designs and colors. At quite reasonable prices from Geneva, you can bring watches of many prestigious brands such as: Rolex, Hermes and Chanel.
Chocolate. Geneva will be a true paradise for chocolate lovers. There are so many different types of chocolate products in the shops of this city that it is almost impossible to list them. The shops that specialize exclusively in the sale of chocolate are especially impressive - their assortment sometimes numbers more than half a thousand types. Handmade chocolate is especially popular. For many decades, the best confectioners in the city have been the Rohr house in Place du Molard, where you can buy black, milk, porous, fruit, multilayer and other types of chocolate in gift wrapping..
Fashion clothes and jewelry. In local department stores and boutiques, you will have the opportunity to purchase all kinds of clothes from famous designers Chanel, Salvatore Ferragamo, Sonia Rykiel, Jean Paul Gaultier, Bottega Veneta, Jimmy Choo, etc. Also on any street in the city center at various auctions you can buy real masterpieces presented by the best jewelry houses in Europe.
Geneva with its quiet and calm life can hardly be associated with active shopping. At the same time, the presence of many different banks, financial institutions and influential international organizations attract a huge number of foreign guests to the city, including tourists. They are all pleasantly surprised that local luxury brand stores and brand boutiques can offer an abundance of luxury goods and services. You can buy almost anything in Geneva.
Geneva, Switzerland)

Photos of shopping in Geneva