Holidays in Tunisia in March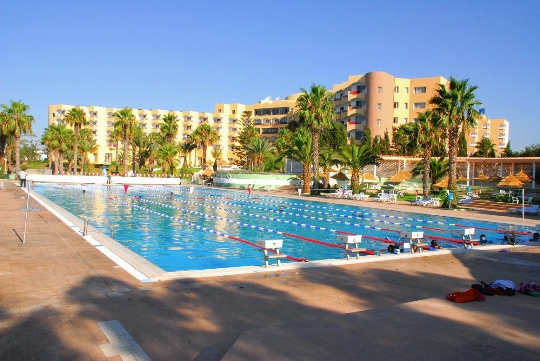 Two major powers are battling for leadership in tourism on the African continent. And if Egypt has long and firmly held its position, then Tunisia is still following in the footsteps, rather quickly developing infrastructure and a list of services. That is why many tourists rush to rest in Tunisia in April, when the high season is just beginning, the prices are affordable and the locals are very attentive to the smallest needs of each guest..
Weather conditions in March
The hot season is just looming on the horizon, so there are all the conditions for a good rest in March. The air temperature is about +25 ° C, the water, of course, is lower, which does not prevent many Russian tourists from opening the swimming season.
Heat-loving guests of the country should choose resorts located on the southern coast of Tunisia, where the climate is milder and spring comes earlier. The tourist is unlikely to see rain for the entire vacation..
Leisure
Spring is one of the most beautiful seasons in Tunisia, when nature appears in all its splendor, splendor and freshness. Wild flowers strike with brightness of tones and shades and fragrance. This time is very suitable for visiting local oases..
A stay in Tunisia in March disposes not only to sunbathing and timid attempts to start the swimming season, but also to active pastime. There are all prerequisites and conditions for this. Playing golf or sailing, surfing - activity for active fidgets.
Ancient Carthage
It is difficult to imagine a tourist who does not dream of visiting Carthage, or rather, the ruins of this largest ancient city. Here multiple paths of traders from different countries converged. Now tourists who speak different languages ​​direct their roads here..
In Carthage, Roman buildings have survived, including water cisterns and baths, Phoenician craft quarters, burial crypts, statues and capitals. The main artifacts are collected in the Carthage Museum.
Interesting for tourists «Fish house», the oceanographic museum is so deliciously called. There are aquariums with living inhabitants of the coastal depths and museum exhibits of fossil fish, as well as ancient Tunisian boats.
Holidays
The Tunisian Republic also has its own Independence Day; it is solemnly celebrated on March 20. You can see festive processions and ceremonies in large cities, primarily in the capital. Therefore, the right day for the excursion will acquaint tourists not only with the history, but also with the modern life of the country..
Tunisian Youth Day - guests of the country, vacationing at the end of April in Tunisia, have the opportunity to congratulate the local youth. The country looks at the younger generation with hope, because it depends on them what the future of Tunisia will be, including in the field of tourism..
Photos of rest in Tunisia