Airport in Edinburgh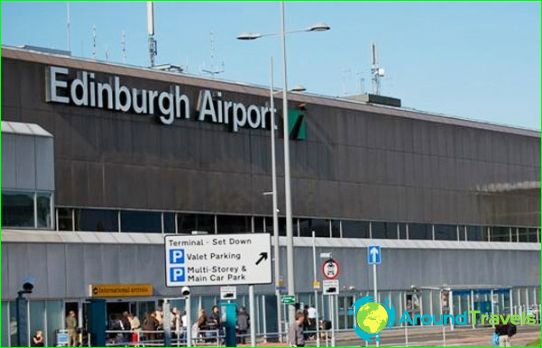 Edinburgh Airport is located about 15 km from the Scottish city of the same name. This airport is the eighth largest airport in the UK. About 10 million people are served here annually. According to the airport development plan, this figure should double by 2030.
The airport is owned by the well-known British corporation BAA Limited - the world's largest airport operator, which owns airports such as Heathrow and Stansted.
History
The first commercial flights began to operate only towards the end of the 40s of the last century. Until then, the airport was used exclusively as a military base for the Royal Air Force. The first flights to London were operated by British European Airways. The airport has improved several times since the 1950s. A new terminal and a second runway were built.
Terminals
The airport in Edinburgh has 2 terminals - a general and a VIP terminal.
The common terminal offers various services to its visitors. Among them are the Internet (paid), shops, luggage storage, bank offices and ATMs, currency exchange, etc..
In addition, car rental companies operate on the territory of the terminal. To rent, it is enough to have money and an international driving license. There are cars of different price classes.
The Lounge is ready to serve VIP passengers. It is worth noting separately the comfortable rooms where you can spend the time waiting for the flight. The rooms have a shower, TV, climate control system, etc. In addition, the terminal has free Internet access, a restaurant and sports facilities - billiards, table tennis, etc..
Transport
The main ways to get to Edinburgh from the airport are by taxi and bus. Buses of two companies run from the terminal, the interval of movement is 30-45 minutes. The trip to the city will last approximately 45 minutes and the ticket price will be 3.2 pounds.
Several taxi companies leave from the airport. On average, a trip to the city will cost about 40 pounds.
Photos Edinburgh airport