London for kids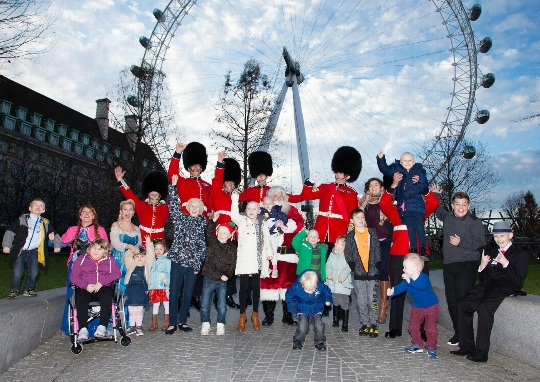 So you're planning a long-awaited trip to London with your kids and don't know if the capital of rain and fog offers something fun for the younger generation? Where to go in London and what to see?
London Zoos
London is rich in zoos. London Zoo is an amazing place with a special area for kids to pet the animals; Whipsnade Zoo, with wonderful sea lions performing in the show, in addition, the zoo can be traveled by car for an additional fee, which is great fun for children; in the north of Regens there is a wonderful cozy zoo, small and compact, where you can spend the whole day.
You cannot ignore the world's largest Ferris wheel, which offers panoramic views of London from a bird's eye view.
What else to see in London with kids
In addition, the city offers the following London attractions for children and families:
Legoland Park, where you can see animals made from Lego elements, made in full growth, as well as entire cities built from a construction set.
London Toy and Model Museum - Europe's largest collection of toys and other interactive mechanisms, pictures and models, trains, carousels and much more;
Museum of Childhood, offering a wonderful collection of children's games and toys, dolls, furniture and outfits for them, as well as a variety of wonderful things related to childhood.
The Sherlock Holmes Museum will enchant children and allow parents to immerse themselves in the atmosphere of the very England described in the world-famous books about the most amazing detective.
Harry Potter Museum any child in the world will be extremely happy to be inside the tale of a young super popular wizard, and this is exactly the opportunity provided by a huge studio attraction complex.
In addition to a wide variety of children's museums, with children it is simply impossible to pass by such excellent entertainment as:
Changing of the guard at Buckingham Palace. Well, what kind of boy or girl would refuse to look at an unusually vivid spectacle at the walls of the palace in which the very famous Queen lives!
Sightseeing tour on a double-decker bus. Children of all ages will have great pleasure in exploring London from the second floor of such a traditional and extraordinary vehicle..
Older children will be interested in a museum that tells the history of London and describes its topography, the Royal Greenwich Astronomical Museum - in which you can stand on the Greenwich meridian line and see a collection of astronomical instruments and clocks, the Alton TowerResort amusement park - an indoor water park with attractions, and of course the famous Madame Tussauds with wax figures.
Photos