Airport in Kherson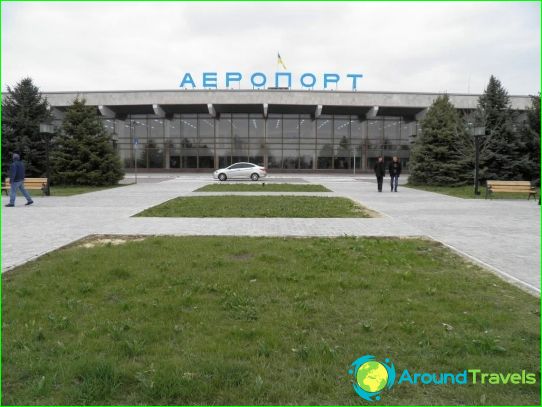 The international airport in Kherson is considered a regional airport in the south of Ukraine, serving domestic and international flights.
The runway of the airline, 2.5 km long and 42 m wide, allows receiving medium-haul aircraft such as An-148, Yak-42, SAAB-340, Embraer-145, ATR-72 and others, as well as helicopters of any type ... Since October 2012, the main operator of the KHERSON airport is the Kherson Airlines Utility.
The airport in Kherson has all the confirming certificates for the implementation of international and domestic transportation, as well as the provision of representative services for world airlines and ground administration.
The enterprise operates in the daytime mode from 08.00 to 17.00 every day, except Saturday and Sunday. The customs and sanitary services of the airport operate in the same mode..
On weekends and holidays, the airline provides services for charter and cargo flights upon a special request submitted to the airport administration no earlier than 2 days before the departure of the aircraft..
The airport is currently completing reconstruction and modernization works. The station square has already been repaired, work has been carried out to modernize and re-equip the runway and apron.
Service and services
Kherson Airport has comfortable arrival and departure lounges, as well as a separate lounge for VIP class passengers, equipped with electronic equipment for checking in passengers and inspecting their luggage. Provides voice and visual information about the movement of aircraft. There is a cafe, a mother and child room, a first-aid post, border and customs checkpoints. Round-the-clock security of the airport is provided by the local police department.
Development prospects
The developed infrastructure on the Black Sea coast and the presence of an airport in Kherson make the region attractive for airlines and tour operators around the world.
Kherson airport has a powerful potential for creating a network of air routes to Ukraine, Russia and neighboring countries. In order to develop the route network and expand the geography of flights, the Kherson air terminal offers a special program to support new flights operated from the airport, which provides for up to 50% discounts on airport services and minimum prices for refueling fuel.
In addition, the airline is ready to support advertising and marketing services, as well as provide an office for organizing ticket sales offices..
Photos of Kherson airport