Rivers of Ukraine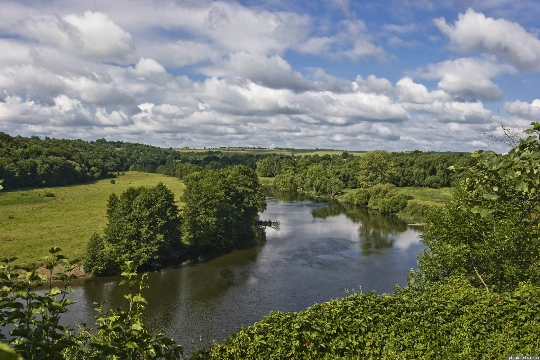 Ecological tourism in Ukraine is becoming more and more popular, as well as water sports. This is facilitated by the fact that almost all rivers of Ukraine are suitable for rafting and rafting..
Dnieper
The Dnieper is the largest Ukrainian river. It was known as early as the 5th century BC. Its largest tributaries are: Berezina; Sozh; Pripyat; Ingulets and some others. Dnieper "belongs" to three states at once: Ukraine; Russia; Belarus.
In addition to incredibly beautiful landscapes, the Dnieper offers amazing fishing. And you can come here all year round. In the spring (if you know the place), you can even take fish with vegetable bait. So, a bream hungry after winter responds well to this. In summer, lovers of bream fishing need to remember that the fish at this time is resting after spawning and you should not expect any broth from it. But pike perch and catfish go well (especially in July). January on the Dnieper is a golden time for ice fishing lovers.
Attractions of the Dnieper coast:
House of Ostap Vishnya, Ukrainian writer. Located in the village of Krynki.
Transfiguration Church - located in the flooded village of Gusintsy (opposite the city of Rzhishchev). You can get to the temple only by water. By the way, the age of the church is more than two hundred years old and at the moment it is partially restored..
Memorial complex of the Bukrin bridgehead in the village of Balyko-Shchuchinka.
National reserve "Tarasova Gora".
Southern Bug
The Southern Bug completely, from its source and mouth, is located on the territory of Ukraine. The river, due to the complex nature of the current, is not very suitable for navigation. The Southern Bug begins in the swamps of Podillya with a small stream, then to gain strength and go towards the Black Sea.
The ancient Greeks called the river "stormy", which perfectly conveys the nature of the current - there are a huge number of rapids on the Southern Bug. The most famous are: Bug (Pechersk); Bogdanovskys; Bugsky Guard.
The waters of the Southern Bug are very rich in fish, but numerous rapids will not allow fishing on an industrial scale. And at the same time, they do not interfere in the least with amateur fishermen to use her gifts. Here you can catch: crucian carp; carp; bream; Pike; gobies; gudgeon, etc. In the lower part of the river one can come across: sturgeon; tulle; beluga; stellate sturgeon; acne.
You can diversify your vacation on the Southern Bug by kayaking or rafting.
Sights:
preserve "Bandurovskie stakes";
Arboretum "Merry Sideways";
landscape park "Granite-Stepnoe Pobuzhie";
steppe reserves;
Medzhybizh Castle;
Parutni lighthouse;
Count K. Xido's palace.
Photos