Where to eat in Kaliningrad?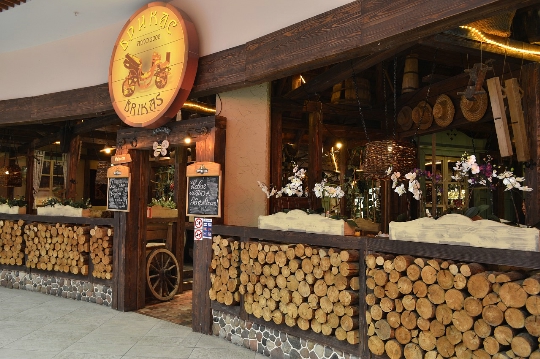 Surely, you will be interested in where to eat in Kaliningrad, on vacation in this city. At your service - canteens, cafes, restaurants, bars, pastry shops, coffee shops, fast food establishments.
Where to eat in Kaliningrad inexpensively?
You can have an inexpensive breakfast at "Croissant Cafe", where you can choose from Mediterranean, English, Norwegian or French breakfasts. So, choosing a Norwegian breakfast, you will be served buns with pineapple and raisins, a croissant with strawberry and chocolate filling (white chocolate), tea / coffee.
If your goal is to have a snack, visit the gashtet "Rosgarten". Here you can order sausage, measured not in grams, but in meters, and beer. In addition, the institution offers a fairly wide selection of snacks, meat dishes and desserts..
If you wish, you can visit the restaurant "Parmesan" - it is not haute cuisine, but simple homemade Italian food. In addition to delicious food, large portions and low prices await you here. For young visitors, the institution has developed a children's menu. In addition, there is a children's room with animation (educational games and entertainment).
Where to eat in Kaliningrad delicious?

"Koeningbrau": In addition to European cuisine, you can taste branded beer in this restaurant (various varieties are produced in our own brewery "Koeningbrau"), as well as watch sports broadcasts on widescreen TVs.
HVH Juozo: This restaurant specializes in Lithuanian cuisine. Here you can taste zeppelins, cold Lithuanian borscht, Lithuanian soup with fried herring, potato casserole with chicken fillet and other delicious dishes.
"Chicago": This restaurant serves European and Caucasian cuisine. And on Fridays and Saturdays, you should come here for live music, a disco in the style of the 90s, show ballet and other pleasant surprises..
"Maple": in this restaurant you will be offered to enjoy dishes of European cuisine, as well as all kinds of soft and strong drinks. This place is great for meeting friends and celebrating important events..
"Sun stone": This restaurant attracts visitors not only for its medieval interior, but also for fish, meat, and seafood-based dishes. Here you should definitely try suckling pig, stuffed pike perch, fish soup from noble varieties of fish, smoked eel.

Gastronomic excursions in Kaliningrad
On a gastronomic tour of Kaliningrad, you will visit the best restaurants in the city, tasting there specialties of different cuisines of the world.
Every year in October, you can come to Kaliningrad for the Gastronomic Festival - at this time it is advisable to visit restaurants with the festival logo installed - they offer their guests tasting sets with signature dishes.
In the restaurants of Kaliningrad you will find Japanese, Italian, Chinese, as well as restaurants serving Russian and Oriental cuisine. As for prices, there are both budget establishments and VIP restaurants, a dinner in which can cost several thousand dollars for two.
Photos