Split airport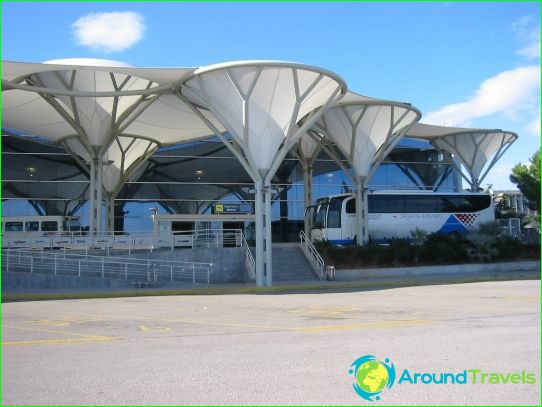 Croatian Split Airport serves Central Dalmatian cities such as Split, Trogir and others. The airport is located about 25 kilometers from the city of Split. It is the second most important in Croatia, after the airport in Zagreb. About 1.2 million passengers are served here annually. The airport serves as the main transit hub for Croatia Airlines. It is this airline that provides air communication with major cities in Europe, such as London, Amsterdam, Paris, etc. Also, Russian airlines Aeroflot, Transaero and S7 cooperate with the airport in Split..
Extension
Split Airport has a development plan that will last until 2015. It includes the following items:
Expansion of the apron
Taxiway construction
Construction of a new runway, after which the old one will be used as a taxiway
Construction of a new passenger terminal
Services
Split Airport offers its passengers all the services they may need on the road. For hungry passengers, there are cafes and restaurants on the territory of the terminal that are ready to feed their visitors.
The shopping area allows tourists to buy the necessary goods, from souvenirs to food and drinks.
For passengers with children, there is a mother and child room on the territory of the terminal, as well as special playgrounds for children..
Among the standard services at the airport, it is worth noting ATMs, post office, bank branches, Internet, luggage storage, etc..
The airport in Split offers a separate waiting room, with an increased level of comfort for tourists traveling in business class.
If necessary, passengers can contact the first-aid post operating on the territory of the terminal..
How to get there
There are several ways to get from the airport to the city center. The cheapest option is a bus. Every half hour, a bus leaves from the terminal building, which will take passengers to the city center. The fare will be around $ 5. There is another option - buses # 37 pass on the road behind the airport, a ticket can be bought from the driver. The fare will cost half the price.
In addition, you can always take a taxi from the airport. A very popular option is to go to the clubhouse, in about 30 minutes you can reach the city center. The cost of the trip will be around $ 45.
Split airport photos