Diving in Croatia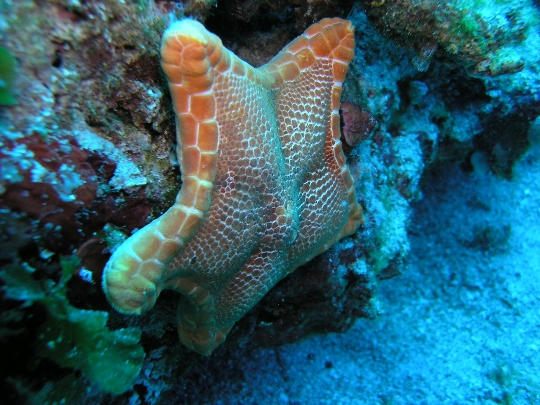 Modern Croatia welcomes guests from all over the world. And it is not surprising, because clean beaches, magnificent nature, combined with a rich cultural heritage, make the country a very interesting vacation spot. Not only the beauty of earthly landscapes attracts vacationers here. Diving in Croatia will present magnificent underwater landscapes with many underwater caves and grottoes, as well as interesting rivers.
Numidia
One of the largest rivers that rest at the bottom of the Adriatic Sea. This truly gigantic 120-meter vessel sank to the bottom during the Second World War. The river is exclusively for experienced divers and is located at a depth of 49 meters.
Coriolanus
«In life» being a minesweeper, the ship belonged to the Royal Navy. He went to the bottom in 1945, having run into a mine. Coriolanus lies at a depth of thirty meters and for many years of its forced dormancy has already significantly overgrown with sponges, as well as scraps of nets of fishing vessels. It is they who interfere with a full inspection of the insides of the ship. But the nets, nevertheless, are not an obstacle for the numerous marine inhabitants who have chosen the ship as their home. Diving is allowed only for experienced divers.
Giuseppe Dezza
Another military river. The ship belonged to the Italian fleet, and during the First World War took over the duties of a minesweeper. Having safely survived that war, the ship was captured by the German army in 1943 and was safely sunk in 1944. The ship's hull is split in two. Its bow is of particular interest, as the bow cannon and large-caliber anti-aircraft machine guns have been preserved here..
Dredge
The river is a special ship - an excavator. Draga sank back in the 60s of the last century, due to overload. The vessel lies at a depth of 37 meters and its insides are completely populated. Here you will find lobsters, conger eels, crabs and catfish. The ship is the place where training dives are held..
Seagull rocks
The dive site is a round rock. There are several passages at the base of the reef that connect to a large underwater cave..
Banyole island
Local underwater caves are located at medium depths, so even beginners can try their hand. The underwater world here is amazingly beautiful, and therefore the site is very popular among fans of underwater photo hunting.
Sturag Island
The underwater canyons attract numerous divers here. In combination with the huge number of different inhabitants of the underwater world, this dive site is very interesting to dive..
St john's island
Just the perfect place for beginners as well as those who love to observe fish life. The stone blocks of the quarry located here are home to a huge number of crayfish..
Photos