Holidays in the Dominican Republic in September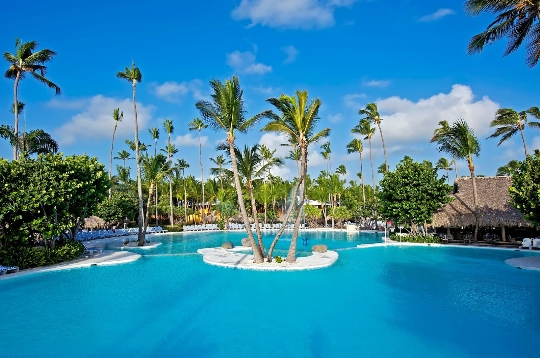 Uniqueness is the main definition given by a variety of tourists who have visited the Dominican Republic. You will not find such beaches, seascapes and natural attractions anywhere else. Bartolomeo Columbus, the closest relative of the discoverer of the American continent, claimed to have found the paradise islands.
Holidays in the Dominican Republic in September will allow you to evenly distribute forces, and the tourist absolutely calmly indulges in all the delights of beach doing nothing in sunny dry weather, and with the arrival of storms and downpours, he collects his backpack and goes to get acquainted with exotic ancient monuments stored in local museums.
September weather conditions
The Dominican summer continues, with heat, humidity and, in addition, torrential downpours. Forecasters say the temperature is starting to drop, but there is not too much difference between + 35 ° C (in August) and + 30 ° C (in September). And then there is the Caribbean Sea seeks to warm up its waters to the same temperatures.
In September, in the Dominican Republic, everything is at its maximum - the water temperature, the amount of precipitation. The most drenched is the capital of the country, so for rest it is better to direct your feet in the other direction..
Rest on the Amber Coast
This name has one of the tourist areas of the Dominican Republic, named for the endless golden sands of the beaches, shimmering under the rays of the sun. The treads of the founder of the city, Bartolomeo Columbus, left their traces here too, the ruins of the house in which he lived and the church where the first service was held are preserved.
Holy Mercedes
It is she who is the patroness of the Dominican Republic, in whose honor festive events are organized throughout the country on September 24. Tourists should join the locals on such a day, visit decorated temples, listen to festive divine services during the day and fiery folk rhythms in the evening..
Merengue in Puerto Plata
This festival of Dominican folk dance is the second largest after the events held in Santo Domingo. It is held on the border of September and October and attracts many participants. It is always interesting to learn new things about the country where the rest takes place. For example, that the main musical instruments accompanying merengue are all well-known accordion and national ones - tambore, guire and marimba.
As in Santa Domingo, in addition to the dance steps actually learned in the merengue style, the tourist will get acquainted with the traditional Dominican cuisine, crafts, will not be left without funny souvenirs with a folk flavor.
Photos of rest in the Dominican Republic