How long is the flight from Cancun to Moscow?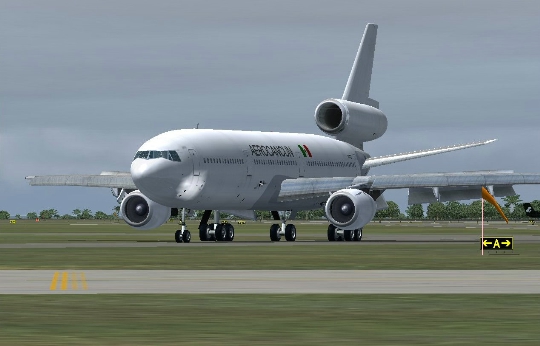 In Cancun, you managed to swim in the company of turtles in the Shel-Ha nature reserve, explore the ruins of Del Rey, enjoy riding the Submarine Bob, visit the Museum of Underwater Sculptures, "talk" with birds (more than 150 species) on excursions around Contoy Island , have fun in the water park "Wet'n Wild", soak up the beach at Caracol, learn a lot about marine life and see a spectacular show program with their participation in the local Aquarium, "light up" with rock and roll and emotional salsa in the club " Coco Bongo "? And now you are interested in receiving information about the flight to Moscow?
How long to fly from Cancun to Moscow (direct flight)?
Cancun and Moscow are separated by 10,000 km, i.e. the duration of your flight will be over 10 hours. For example, on planes belonging to Transaero, you will have to spend about 11 hours.
If you are interested in the cost of Cancun-Moscow air tickets, you should take into account that they cost at least 35,200 rubles (in July, April and December you can find tickets at a price of 28,100 rubles).
Flight Cancun-Moscow with transfers
Connecting flights will take 16-36 hours: they involve stops in Washington, Miami, Mexico City, Atlanta, Houston, Detroit, Oslo or other cities. A flight to Moscow via New York with United Airlines and Transaero will take 35.5 hours (waiting for the 2nd flight - 21.5 hours), via Los Angeles with Delta Airlines and Aeroflot - 19 hours (waiting connections - about 2 hours), via Mexico City and Houston with "Aeromexico" - 21 hours (waiting time will be 5 hours), via Atlanta and Amsterdam with "KLM" - more than 1 day (you will have to wait for a transfer to the 2nd flight for almost 12 hours), via London with Virgin Atlantic - 16 hours (before your connecting flight you will have free time - 3 hours), via Chicago and Frankfurt am Main with American Airlines - 19 hours (waiting time - 3.5 hours).
Which airline to choose?
Passengers are transported from Cancun to Moscow by aircraft (Boeing 757, Airbus A 321, Boeing 737-900) of the following air carriers: "Delta Airlines"; United Airlines; Aeromexico; "Jetairfly".
Travelers are checked in for the Cancun-Moscow flight at Cancun Airport (CUN), which is 15 km from Cancun. Here you can buy gifts in souvenir shops, acquire silver jewelry and other goods in local stores, freeze a worm in catering establishments, perform the necessary operations at one of the ATMs.
What to do on board the plane?
On the plane, you can sleep well, and then take your thoughts to those who from relatives and friends to make happy with gifts from Cancun in the form of tequila ("Don Julio", "Corralejo"), leather, wooden, ceramic, silver products, Aztec knives, hammocks , sombreros, clothes decorated with bright ornamental designs, pumpkin vessels covered with enamel, masks, wicker baskets made of palm trees.
Photos