Where to relax in the Seychelles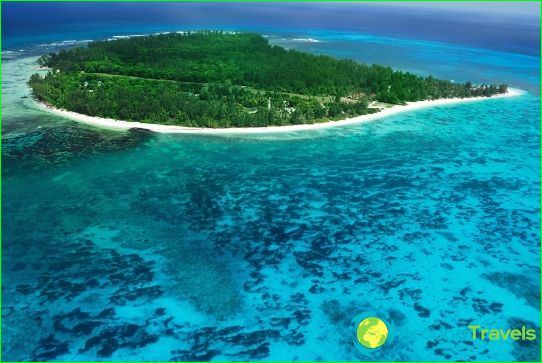 If there is heaven on earth, then it is the Seychelles. The Seychelles have a completely unique nature, and the purest waters of the Indian Ocean attract tourists from all over the world. The islands offer a varied vacation: both amateurs soak up the rays of the warm sun, and extreme lovers, who do not think for a moment without movement, will be equally happy here. But where is the best place to relax in the Seychelles?
Beach vacation
Praslin Island is the best place for a beach holiday in Seychelles. The most popular beach is located on the northwestern edge of the island. The sand here is absolutely white, and the territory itself has a natural fence in the form of huge boulders..
Another equally beautiful place is the Beau Vallon beach, located on the island of Mahe. This place has an active nightlife. Beau Vallon is protected by reefs, so the waters of the Indian Ocean are always calm here..
It is impossible not to mention one more place - Anse Intendanse beach. It represents a half-kilometer sandy arc, bordered by tall palm trees. From here you can admire the breathtaking views of the mountain peaks, completely covered with lush tropical greenery..
Diving
The most popular islands among those who like to dive into the underwater world are the islands of Mahe and Des Rochis. Due to the fact that there are no strong currents in the coastal waters, you can leisurely admire the bizarre coral gardens in which a myriad of tropical fish are hiding. Larger inhabitants of the ocean are quite common here - huge turtles, slowly swimming about their business, and white sharks.
Eco-friendly rest
The small island of Kuzin, located near the island of Praslin, is a real nature reserve, untouched by human hands. Guests are transported to this natural paradise by helicopter. Traditionally, every tourist visiting the island should plant a tree.
Secluded relaxation
Where is the best place to relax in the Seychelles all alone? If you crave just such a secluded holiday, then you can settle in one of the small island hotels. You will have a private beach and, of course, first-class service..
It is not at all necessary to stay in a particular place in the Seychelles. You can just travel between the islands. This can be done by air travel with local helicopter companies, schooners or ferries. Tourists travel around the islands on a completely unique form of transport: ox sleds, which have their own numbers. There is a car rental service, so you can drive around the island with a breeze. Still, the most popular form of transport is a bicycle..
Photos of holidays in the Seychelles