Independent travel to Sochi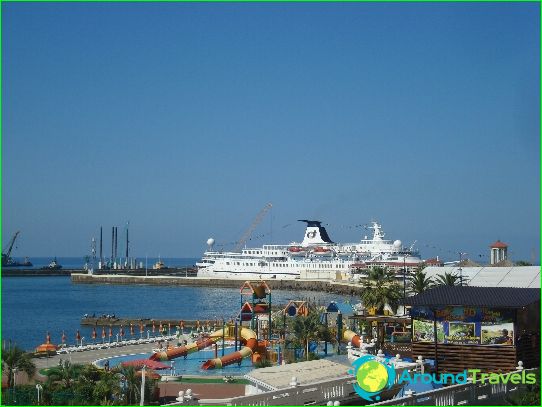 The famous resort city, Sochi has been and remains the main Russian health resort for decades, where fans of the warm sea and golden beaches, noisy entertainment and songs in karaoke, generously set tables in cafes and restaurants and active entertainment on water and on land prefer to relax. After the Winter Olympic Games in Sochi, it is also an opportunity to practice winter sports in world-class complexes..
When to go to Sochi?
The choice of the season depends on the preferences of the tourists. Winter Sochi guarantees an active sports rhythm, alpine skiing, ice skating and many sunny days, and summer Sochi - delightful beaches, warm sea and a company of like-minded people, in which you can always rest your body and soul.
How to get to Sochi?
Plane or train are the two main options offered by Russian carriers. The resort airport is located in Adler, from which you will have to travel about 30 kilometers by bus to the beaches. Railway trains arrive at the station in the very center of the city, from where by minibuses or buses, vacationers go to the selected hotels and boarding houses.
Housing issue
You can stay at the resort in a hotel, boarding house, sanatorium or in a rented apartment. It all depends on the wallet and preferences of the vacationer. For the wealthy, the resort offers, literally, luxurious hotels, whose prices per day are commensurate with the budget of the entire vacation for those who prefer economy. Renting a room is a quite budget option, the charm of which is the presence of a kitchen, where you can save on lunches and dinners.
Argue about tastes
And yet restaurants in Sochi are an integral part of your vacation, without which your vacation will not be memorable! The resort presents cuisines of different countries and peoples, the most popular among which is traditionally considered to be Caucasian. The fragrant "shashlik under cognac" is the same brand of Sochi, as well as its beaches and the sea. The choice of an institution should be based on generally accepted sanitary standards, and therefore it is worth studying the reviews of visitors or assessing the occupancy of the hall.
Informative and fun
Fans of natural attractions are delighted with visiting the Agurkovsky and Zmeikovsky waterfalls and the Prometheus rock. Climbers and their sympathizers do not miss the opportunity to climb Mount Akhun, and speleologists - to descend into the Vorontsov Caves.
Photos of the trip to Sochi