Excursions in Volgograd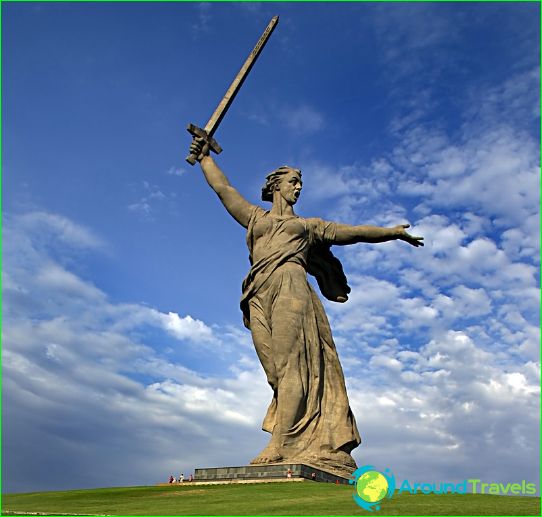 Volgograd attracts many people who want to see Russia, realizing that each of its cities is special. Many excursions in Volgograd allow you to spend a busy time, tourists will enjoy the beauty of architecture and get acquainted with the rich history.
Wonderful Volgograd
Volgograd is located on the right bank of the Volga River. This city is one of the longest in Russia. Until 1925, Volgograd was called Tsaritsyn, until 1961 - Stalingrad. Every year, tourists from Russia and other countries come here to see unusual sights, walk along the beautiful streets and even go fishing. It is important to note that Volgograd stretches along the Volga River for 90 kilometers, and many attractions are located on the embankment.
The most famous sights of Volgograd
Are you planning a tourist trip to one of the brightest and most beautiful cities in Russia? In this case, sightseeing tours in Volgograd can cause real interest, but in order for the trip to be remembered for a long time, you must find out which sights deserve your attention..
Ruin. During the fierce fighting in the city, more than forty thousand buildings were destroyed. The local population and authorities decided to preserve the ruins of three buildings in memory of the tragedy. Now tourists can see the ruins of a mill, a factory «Red October», as well as the command post of the 138th rifle division. At the corner of two streets, namely Kommunisticheskaya and Gogol, there is a lamppost with numerous bullet holes and shrapnel. This lamp post also became a reminder of the terrible military events..
Mamaev kurgan. Mamaev Kurgan is located on the right bank of the Volga. It was here that the battles for Stalingrad were fought. Mamaev Kurgan was a strategically important point; more than one thousand soldiers died here.
Museum «Stalingrad battle». The museum center is famous for the presence of a large picturesque canvas, the area of ​​which reaches two thousand square meters. It is the canvas itself that becomes the best storyteller about the Battle of Stalingrad..

Planetarium. The Volgograd Planetarium has been operating for over fifty years. Currently, it hosts interesting exhibitions dedicated to the planet Earth, the Universe, and space..

«Dancing» bridge. They learned about the bridge after an incident that happened in the spring of 2010. It was then that the bridge structures began to sway strongly, and the amplitude of the oscillations reached one meter. The reasons turned out to be scientific, but the bridge became known as «Dancing».
Volgograd is a city that deserves the attention of every tourist who wants to get to know Russia better.
Photos of excursions in Volgograd