Holidays in Spain in November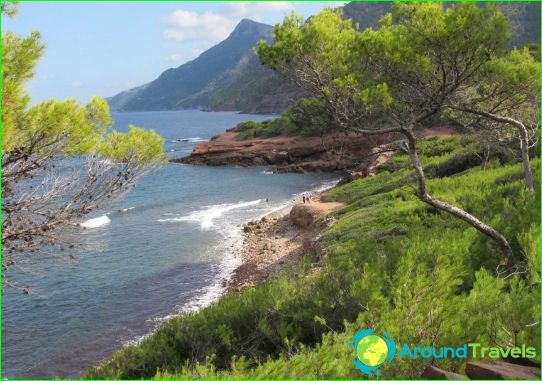 November in Spain is roughly the same as September in Russia. The weather is deteriorating more and more often, there is an abrupt change of sunny and warm days with rainy and cool ones. Beach lovers are gradually leaving the country, while fans of walking and sightseeing come. For them, the air temperature, which can reach + 15-20 C during the day, is the most suitable: not cold and not hot.
In the sea, the water temperature can also reach + 20C, which, in general, is quite suitable for swimming. But what is the interest in going to the beach on a cloudy day? They swim mainly in the pools. Out of the entire Spanish territory, this summer remains only in the Canary Islands. You can fly here on vacation at any time of the year.
What to do in November in Spain

Holidays in Spain in November is a visit to excursions to numerous attractions and participation in cultural programs, which are not lacking. Tours for gourmets and Spanish wine lovers are popular this time of year. Numerous taverns and gourmet restaurants offer dry wine tastings and various show cooking.
Beach holidays are no longer popular. But there are still enough hunters to soak up the beaches of the Canary Islands or Ibiza..
In November, preparations for Christmas are in full swing in Spanish towns and villages and are well worth seeing. From the middle of the month, the streets are simply transformed: festive illumination appears, palms and cacti are decorated with tinsel and garlands, the Bethlehem stars are lit every evening. In souvenir shops you can buy exclusive Christmas tree decorations, including rare ones.
The excursion program in November in Spain is usually rich and interesting. They usually begin their acquaintance with the sights from Barcelona, ​​which is rich in all kinds of architectural monuments and museums. The second largest city in Spain is called the cultural capital of the state.
You cannot visit Spain and ignore Madrid. Kilometer zero in Puerta del Sol is the most visited place. The second most popular is the Prado Museum, an analogue of the Russian Hermitage, a collection of paintings and sculptures.
If you look at the November cultural poster in Spain, you can see how saturated this month is with various festivals, religious holidays, and fairs. The most popular holiday is All Saints Day.
Photos of holidays in Spain