Airport in Urumqi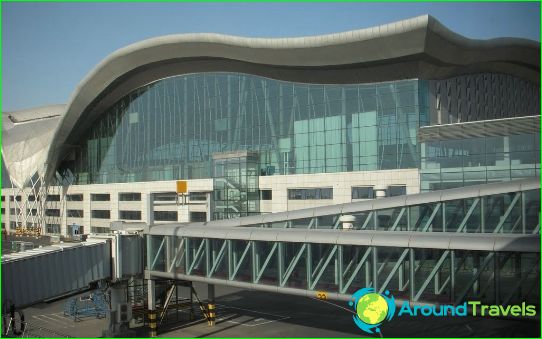 The Divopu Airport is located in the city of the same name and belongs to the city of Urumqi, the capital of the Xinjiang Uygur Autonomous Region. The airport is located about 15 kilometers from the city of Urumqi and is the largest in western China. Two Chinese airlines, China Southern Airlines and Hainan Airlines, are based at this airport..
The airport in Urumqi has one runway, which is 3,600 meters long. About 13.5 million passengers are served here annually - this is the 15th indicator among the airports in China..
For foreign passengers, the airport in Urumqi was opened only in 1973, at that time it was often used for emergency landings on the way to Europe..
The area of ​​the airport is almost 5 square kilometers, its runway is capable of receiving almost all types of aircraft. And the airfield itself allows you to park up to 30 aircraft.
After the construction of a new modern terminal, the airport's capacity has increased significantly, today it can serve up to 16.5 million passengers and 150 thousand aircraft per year..
Services
The airport in Urumqi is ready to offer its guests all the necessary services that may be needed on the way. For hungry passengers, there are cafes and restaurants on the territory of the terminal that will not leave anyone hungry. In addition, passengers can visit shops that offer various goods, from souvenirs to food..
Also on the territory of the airport there are ATMs, bank branches, currency exchange, left-luggage office, post office, etc..
For passengers with children, there is a mother and child room. And for passengers traveling in business class, the airport offers a separate waiting room with an increased level of comfort.
Transport
As mentioned above, the distance from the airport to Urumqi is about 15 kilometers. Tourists can get to the city center by bus, which runs regularly into the city from the terminal building.
Alternatively, you can suggest a taxi. This service will cost significantly more than a bus, but a taxi will take a passenger to any point in the city..
Photos from Urumqi airport