How long is the flight from Shanghai to Moscow?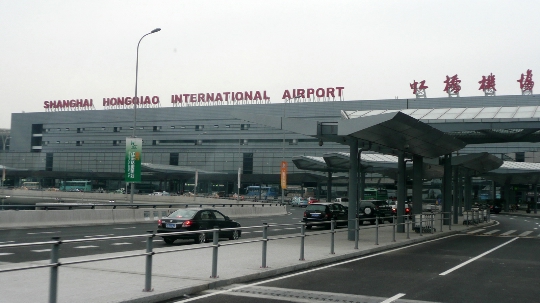 In Shanghai, you walked along the Bund, admired the Longhua Pagoda, TV Tower "Pearl of the East" and a light and music show while moving through the underground tunnel (it connects the Pudong area and the Bund), as well as snowboarding or skiing in the complex "7 silver stars", visited the Mandarin Yu garden and tried their hand at various attractions in the park "Shanghai happy valley"? Now you're lost in thought about the flight back?
How long is a direct flight from Shanghai to Moscow?
Shanghai is more than 6,800 km away from Moscow, which means that you will be home in 9 hours. So, on aircraft "China Eastern Airlines"you will reach home 9.5 hours after takeoff, and from "Aeroflot" - after 9 hours 45 minutes.
Are you interested in purchasing the cheapest flights from Shanghai to Moscow? You can get them at a price of 19,800 rubles in May and October.
Flight Shanghai-Moscow with transfers
Taking a ticket for a connecting flight that involves a transfer in Hong Kong, Beijing, Frankfurt am Main, Munich, Prague, Almaty and other cities, you will spend 12 to 33 hours on the road. Travelers should be aware that it will take 17 hours to return home if they stop in Abu Dhabi from "Etihad airways", 19 hours - in Rome from "Alitalia", 13 hours - in Seoul with "Korean Airlines", 22 hours - in Doha with "Qatar Airways", 18 hours - in London from "Virgin atlantic", 21 hours - in Zurich from "Swiss".
Choosing an airline
From Shanghai to Moscow, travelers fly on Boeing 757-200, Airbus A 340-300, Boeing 737-700 and other aircraft owned by the following airlines: "Air China"; "Aeroflot"; "KLM"; "Dragonair".
Pudong Airport (PVG) is responsible for flights in the direction of Shanghai-Moscow - it is located 30 km from the center of Shanghai (it can be reached in 7 minutes by high-speed train). Here you can satisfy your hunger by visiting the food courts, get the necessary goods in the shops open here, find the loss by contacting the lost and found office, spend time in the waiting room and the room of the mother and child, as well as make the necessary operations at the ATM, post office and currency exchange office.
Things to do on the plane?
The duration of the flight allows travelers to sleep and read, as well as finally decide which of their loved ones to give souvenirs from Shanghai in the form of Chinese tea, Chinese silk products, silk tapestries, sea pearl jewelry, figurines made of sticky rice powder, straw bags and baskets, porcelain products, bronze vessels of various shapes, fans.
Photos