Holidays in China in July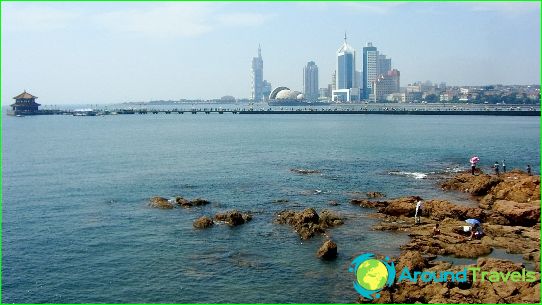 Traveling to this distant and unknown country is fraught with some difficulties, including the duration of flights, climate change, some of your own fears, and the financial side plays an important role. However, a tourist who decides on a vacation in China in July will receive the highest level of service, incredible adventures and breathtaking impressions, especially if the trip includes a visit to the Great Wall of China..
Climate of China
Since China occupies vast territories, the climate in the north and south can be radically different, the weather conditions will be completely different in the west and in Tibet, in the eastern part of the country and in the center..
In the northern and northeastern parts of China, the weather is extremely hot and dry in July. Central China is not very suitable for a holiday in July due to the high humidity during hot weather. The southeast coast can be hit by the July typhoons and completely ruin the vacation. Humidity is also quite high.
Hainan - medical holiday
A heavenly place, located in the South China Sea, has long been known as an island where nobles were exiled. Now, each of the Chinese officials dreams of at least a few days of rest in this «link», which is also called «Eastern Hawaii».
Nature in Hainan in the best resort traditions: emerald palm branches bent over the azure sea waves running on the delicate white sand.
There are also peculiarities here, the main ethnic groups of the island hold rituals especially for tourists (if desired, it can be a wedding ceremony or a funeral). The second notable feature of the island is that exotic fruits can be tasted absolutely calmly, remembering with horror how much they cost in their homeland. The main secret of Hainan is healing springs with a sufficiently high temperature..
Chinese Celebration of Heaven
This very important day for every Chinese resident does not have an exact date; it falls on the sixth month of the lunar calendar and its sixth day. Most often - this is July, then tourists who have arrived this month in the country, and the so-called Celestial Empire, will be lucky to see the scale of the celebrations in honor of the God of Heaven.
Many families have a tradition to gather for a ritual dinner; there are special donuts and meat on the table. Incense is burned, houses, things, people are fumigated, the air is filled with mysterious aromas.
Photos of holidays in China