Things to do in Yalta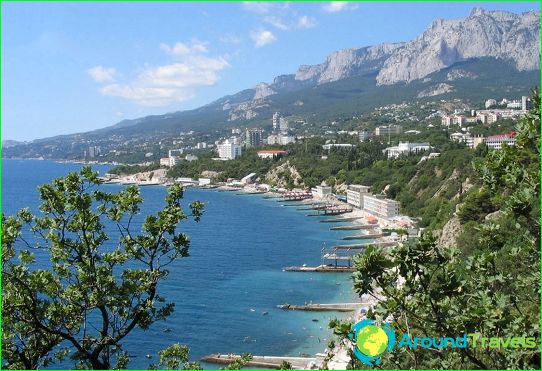 The main entertainment in Yalta is a beach vacation, water sports and water attractions..
Amusement parks in Yalta

Rope Park: In this adventure park, located in Seaside Park, you can try your hand at two large trails (one of them is of a more difficult level). Here you can practice individually or take part in physical culture and sports competitions.
Amusement Park (Lenin Embankment): here you can spend time on all kinds of attractions designed for different age groups ("Roller coaster", "cabin boy", "Ferris wheel", trampoline complexes in the form of castles, ships, dragons), as well as on the track, riding electric cars.
What entertainment in Yalta?
You can have great fun in the club "Icon concert hall" - here you will find incendiary parties and the best DJs, theatrical supplies and show programs.
Good news for golf fans - they will be able to visit the training center in Yalta "Yalta Golf": here you can not only hone your skills, but also hire a coach who will teach beginners the intricacies of this game.
If you are interested in active entertainment, you can go jet skiing, parasailing, snorkeling and horse riding.
Entertainment for children in Yalta
Children should be delighted with a visit to the Theater of Marine Animals "Water area", where they can admire the ability of walruses, sea lions, seals and dolphins to perform complex sports stunts. In addition, the animals will willingly show "performances", in which they will demonstrate their vocal abilities and ability to make parodies of people.
There is nothing easier than making your child squeal with delight - just take them to the water park "Blue bay": here he can spend time in the children's complex (4 attractions, swimming pool "eight", rock climbing, playground), and you - experience the thrill of sliding down slides such as "Kamikaze", "Turn", "Anaconda". It is best to come here in the evening, when all the pools (all of them are flooded with seawater taken from the waters of the Blue Bay) are beautifully illuminated with decorative lamps.
While resting in Yalta, do not forget to go with the whole family to the open-air museum "Glade of fairy tales", to see there sculptures of fairy-tale heroes (Baba-Yaga, Buratino, Ilya Muromets, Wolf and seven kids) and take pictures with them. If desired (you need to pay an additional fee), your child can play in the hut of Baba Yaga.
Another interesting place for families with children is the Small Farm: here they will offer to shoot archery, ride a pony, attend classes where they will be taught how to make clay slides with their own hands ...
In Yalta, you will not suffer from boredom - for its guests the resort has prepared various entertainments in the form of entertainment centers, concert halls, theaters and nightclubs..
Photos