Car rental in Malta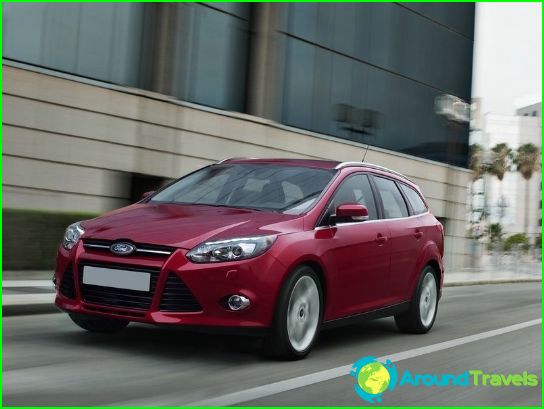 To rent a car in Malta, you will need:
At least domestic rights (absolutely all certificates are valid in the country).
Credit card, where a deposit of about 100 euros will be blocked.
Naturally, you also need a passport..
The driver must be over 24 years old, while there is an upper age limit of 70 years. However, if you have already turned 18, but have not yet turned 25, then you will not be left without a rented vehicle, you just have to pay a fee «young driver».
Be careful: there is left-hand traffic in Malta. Match this fact with your driving skills.
What is included in the rental price
The price of car rental in Malta, when you are served by large international operators, usually includes insurance against theft and various damages, as well as liability to third parties. Local Maltese car rental companies often do not provide such extensive coverage. The rental price usually includes: taxes and fees, as well as unlimited mileage. Additionally, you can pay: rent of a child seat, permission for a second driver. If there is a deductible, then it implies your incomplete expenses in the event of an accident. But for insurance without a deductible, you will have to pay extra separately. The most common option is that the driver's liability is limited for any insured event to three hundred euros. Be careful: the absence of a franchise is indicated by the phrase «no excess», prescribed in the contract.
Features of traffic rules in Malta
Traffic rules in Malta often seem to be identical with domestic or European ones, difficulties can appear only due to left-hand traffic. Well, by European standards: on a roundabout, the main road is for the one who has already entered the circle, and not the one who is just entering. The mandatory dipped beam is only needed to drive through the tunnels. But child seats are required. But only for toddlers up to three years old. Older children can only be transported using normal seat belts. And these belts must be fastened by everyone who travels in the car. Talking on a mobile phone while driving without a system «hands free», prohibited.
Malta has a decent speed limit. If in settlements you can move, developing 50 km / h, then outside them - only 80 km / h.
It is recommended to carry an emergency stop sign - a triangle from the equipment.
Entry to the historic center of Valletta in Malta is paid, while the boundaries of the toll area are controlled using the CVA system. The cameras read the license plates of all vehicles entering the zone, as well as those leaving it. In this case, the system itself calculates the amount to be paid, based on the time the car is in the city center. The car can also be parked on the outskirts of the city, for example, in an intercept parking lot to use public transport. It's much more convenient this way.
The rest of Malta does not have any special parking or parking difficulties. The yellow line near the side of the road indicates that parking is prohibited here, but the white rectangle indicates the opposite. However, if it is not prohibited, then it must be allowed. You can not park the car on the sidewalks, and besides, you must keep a distance of 4 meters from it..
There are no toll roads, as well as sections with special payments (bridges, tunnels), in Malta.
Photos