Metro in Holland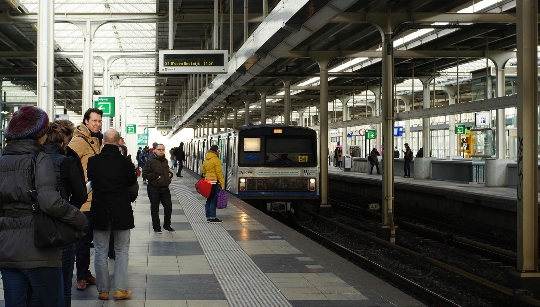 Among all types of public transport, the metro in Holland is always popular among both guests and residents of its cities of Rotterdam and Amsterdam..
Royal subway
The Amsterdam metro was inaugurated in 1977. Its network is located both above the ground and in the underground, and not only residents and guests of the Dutch capital itself can use the subway, but also those who have to visit the suburbs of Diemen, Amstelveen and Deivendrecht.
They decided to build the Amsterdam metro in 1968. The plan provided for the laying of four lines, which were to replace morally and physically obsolete trams. The builders coped with the task brilliantly, and soon the first passengers went underground and used the services of the first metro in Holland..
Statistics know everything

The length of the Amsterdam metro lines is over 42 kilometers.
Four metro lines have red, yellow, green and orange markings on the public transport map of the capital of Holland..
Passengers can use the services of 52 stations.
Orange, red and yellow lines start at the city's Central Railway Station.
There are no transfer stations in the Holland metro located in the city of Amsterdam. The largest number of stops are located on the orange and green lines. The development plan for Amsterdam provides for the construction and commissioning in 2017 of the fifth subway route. The Blue Line will run from the northeast to the city center, and its passengers will have eight new metro stations at their disposal.
The Rotterdam metro is represented by two lines, which have a transfer station. The blue line connects the Rotterdam train station with the suburban area of ​​Speikenisse. Red - connects the area with the city of Schiedam and the center of Rotterdam. The main task of this metro in Holland is to carry out transportation between the city and its sleeping areas. In the center of Rotterdam, its residents and guests prefer other types of public transport, whose stops are located closer to memorable and historical sites..
Get your tickets ready!
Payment for travel in the Holland metro is made by purchasing tickets, the same for all types of public transport. They are sold both from bus or tram drivers and from automatic ticket offices at subway stations. It is more profitable to purchase strip cards for 15 trips or combined tickets for tourists. The latter give the right not only to travel on preferential terms, but also to visit the largest museums..
Photos of the metro in Holland