N'Djamena - the capital of Chad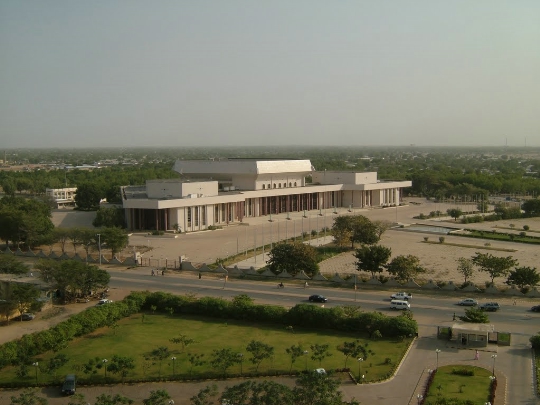 Many of the main cities of African states appeared on the world map only thanks to the colonialists from Europe. For example, N'Djamena, the capital of Chad, was founded by French colonists, and it happened in 1900.
The first name, Fort Lamy, the settlement received in honor of one of the French military leaders. Four years later, the fort became part of the colony of the same French Ubangi-Shari, and six years later it came under the jurisdiction of French Equatorial Africa. N'Djamena has been the capital of Chad for over fifty years..
Geography
If you look at the map of this African state, you will notice that its capital is in the east. The terrain chosen for the main city of Chad is not entirely convenient - the city is located in a marshy area, on the banks of the Shari River.
It should be noted that the climatic conditions in the capital are also not very favorable for European tourists. Firstly, the climate is subequatorial, that is, hot and humid, and secondly, it is monsoon in nature. The wet season lasts from late May to mid-October, the rest of the time there is practically no rain.
Main architectural landmark
In the historical center of the capital of Chad, colonial buildings have been preserved, for which the indigenous inhabitants of the city are grateful to the first colonists, the French, who, although they came with aggressive goals, did not forget about their own comfort, were built very seriously. The city has preserved not only houses built in the French style, but also many names of streets and squares.
On the avenue named after the great French figure, Charles de Gaulle, is the main architectural masterpiece of the capital of Chad. This is the Great Mosque, although representatives of different confessions peacefully coexist in the city: both Christians and Muslims, and fans of local religions and beliefs. The building of the Big (both literally and figuratively) mosque is quite impressive, it has two towers. By them you can immediately recognize this cult building..
Big market
The color of N'Djamena can be fully felt only in the market; for this, tourists go to the Grand March, which is considered one of the largest in the country. In the shopping list of an experienced tourist who visits Chad not for the first time, you can find: African souvenirs; antiques; products from local farmers.
And most importantly, most traders are not literate, but they are familiar with the rules of marketing. The initial price is overstated, but if the client starts to bargain, then the final cost may drop several times.
Photos