Capital of Djibouti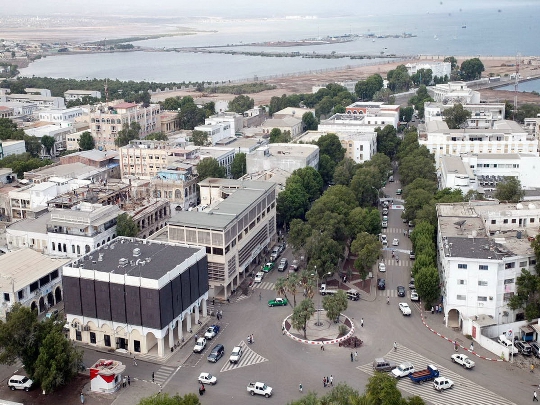 The inhabitants of many states are completely unoriginal, since they give the main city the same name as the whole country. And then you have to clarify all the time what is meant, for example, the capital of Djibouti or a country with the same name.
The city received the capital status in 1977, naturally, together with the acquisition of independence. The population of Djibouti today is approaching half a million and continues to grow before our eyes. And the first inhabitants appeared here in 1888 from distant France, rather quickly making a small settlement the administrative center of the colony..
It's hot like the desert
Unfortunately, the climatic and weather conditions of the city of Djibouti are not at all conducive to active pastime and acquaintance with the capital's sights. You should be very careful when choosing the time of the trip, since the area is characterized by a hot, desert, tropical climate. It is moderately hot here in winter, with occasional precipitation. In the summer, you can safely prepare for temperature records. Most recently, + 54C ° was already recorded here, and the average temperature in July is + 36C °.
The most picturesque place
In order to feel the spirit of the old city, you need to go to one of its many markets, best of all to the central one, which is called Le Marche Central. The French name goes back to colonial times, it was here that active trade took place a hundred years ago and continues today.
The market sells souvenirs, goods made by local artisans, and agricultural products. It can be difficult for a tourist who enters an African bazaar for the first time to deal with exotic goods and promises of sellers..
The aquarium is the main attraction
Another place attractive for tourists in Djibouti is the Tropical Aquarium, especially since it is located in the old part of the city, which is also interesting to explore. The aquarium itself is made in such a way that getting inside, a person seems to be in one or another marine ecosystem. Giant oceans surround the visitor from all sides, making it possible to enjoy the magnificent spectacle of marvelous marine life and landscapes. The aquarium occupies several huge halls, so a hike here can take at least half a day.
Another interesting point - the institution starts to work already at 4 o'clock in the morning, so «earliest birds» can get to know tropical fish, shells, corals and plants without waiting for crowds.
Photos