About pluses already written, Now let's go through the cons. There are no less of them. But you know, I am sure that many of them are only a matter of time, after all, a new country with its own mentality, its own laws and orders. That is, you need to spend a certain amount of effort to figure out how and what is arranged here, and then something will no longer seem like a minus. I tried to remember everything that I had to face in a month, and that was unusual and difficult for a person who came from Moscow. So let's say something worth knowing and keeping in mind.
And yes, I want to say right away, I am for realism - what I see is what I write about. If there is garbage, then it is there, but it does not mean that I am making it up and specifically focusing on it. And if I don't see him in another country, then I don't see him in another country. It's simple. We are all different and we also perceive everything differently. So «let's not talk about bad», it's not about me, we must call things by their proper names. In any case, this post is just my subjective view of what I saw. Another person with different background data may have a completely different perception of the same reality. Patriots of Israel, please do not be offended.
The content of the article
It's hard to figure out something
It is impossible to understand something completely. You ask people, read forums, but all the time one piece of advice contradicts another, and it seems that everything depends on the specific situation. For example, it comes to the point that you can even bargain with the bank. This is nonsense for me. If there is a tariff in Russia, then it is, and it is always the same for everyone. And here, under a certain set of circumstances, you can, for example, get a free annual card service. Just because you got up and left, saying that the conditions did not suit you. And so in everything, there is no accuracy and specifics. And it seems that no one is trying to figure it out to the end, everyone has their own experience in the same situations.
It is necessary to tell separately how I bought a SIM card. He seemed to be well-read, studied the forum all day, then talked with local people, but ... I came to a store where mobile phones are sold, they convince me that no one will sell me a postpaid SIM card without a credit card, that you can only buy an expensive prepaid for tourists. Nevertheless, I go further to the Hot Mobile counter (mobile operator) and there they tell me that they will sell a SIM card without any problems, they only need my account number in an Israeli bank and there is no difference at all whether to issue a SIM card or account number for a credit card. I go back to the salon of mobile phones, I tell you. There they convince me that this cannot be, but they are already backing down and saying that it is possible to buy, but there will be a separate large commission for the absence of a credit card. I go to the Hot Mobile counter again, they say there is no commission. Then I come to the Hot Mobile counter with a salesperson from the salon, so that they grind in Hebrew what is really there. It turns out in the end that without a credit card they will sell without problems, and there is a commission, but very small and this commission is always there, regardless of whether it is a credit card or an account. An hour of time was spent on solving such a trifling issue as buying a SIM card and searching for the truth..
By the way, the seller in the salon of mobile phones was convincing itself, piously convinced of his righteousness. Like, I've been living here for a long time, I'm constantly doing SIM cards, I know everything, don't argue with me. You know, this has already happened more than once. They asked about the bus route at the bus stop and received several opinions on how it was going, at the call center of the insurance company about the appointment to a separate doctor, when the answers of employees ranged from «Yes, sure» before «impossible». In general, my conclusion, when you ask something, do not trust anyone 100% and ask someone else 🙂
Slow Internet connection
Judging by the reviews on the forum, the stories of friends, as well as my own experience, the speed of the mobile Internet (in my understanding) leaves much to be desired. 15 megabits is already good for mobile Internet. I myself now have Hot Mobile and have not shown more than 30 megabits in Haifa, but most often it gives out about 2-5 megabits (despite the fact that 4G is working). But if we talk about incoming traffic, outgoing more than 2-5 megabits does not exist in principle, only lower.
Home wired Internet is also not far away, the speed is about 30-40 megabits. And the saddest thing is that unbalanced channels are still used here. That is, there will be 30-40 megabits for a jump, and 2-3 for a download. This is very little by modern standards. And, if for the mobile Internet this is not so important, then in the case of the home Internet it is more than. Such speed for the outgoing channel means - goodbye to the clouds! And I'm so used to using them. In Moscow, I had 70 megabits in both directions, it was worth every penny, and the speed never dropped. Yes, yes, here in Israel the speed also periodically drops, down to zero. IMHO, the situation with the Internet in Israel is about the same as in Thailand, but I'm not talking about Russia at all, there is just a space Internet. Why is Israel, which is like a high-tech country, such an Internet, a mystery to me.
There is one provider that uses other technologies and symmetric channels, but has very little coverage in the country. Our house in Haifa is definitely not connected, and perhaps this company in Haifa does not exist at all.

Internet services
Internet services and websites in Israel are at the level of Moscow 10 years ago. You know, I'm used to ordering on the Internet, so you place an order and the next day the goods are delivered to me. I'm used to the fact that many online stores have pick-up points near the house. I'm used to the fact that for any product there are a bunch of different sites with reviews and there are forums where specific models are discussed. I'm used to the fact that there is always a choice of services. I got used to the fact that services and sites are very high quality, modern, intuitive, and not html, made on the knee. Usability of interfaces is our everything!
The analogue of the Russian Avito is yad2. I agree that there is no alternative in Russia now, and there is also one major service. But the sellers on Avito in Russia are just an example of eloquence and photography. Here in Israel, many ads have very poor descriptions (if at all) and in most cases do not have photographs. And if there is a photo, then they are as if they were taken with a vacuum cleaner. Perhaps it is not customary to take photos and descriptions, I don't know. As a result, according to the ad, you can understand absolutely nothing, which means you cannot pre-filter whether it is worth watching a given apartment, sofa, car, or not. We have to go to watch it live. As a result, searching for a used one is still a time-consuming quest. At the same time, the owners are very upset that after viewing the product, you do not take it. Well, ash tree stump, I haven't seen any pictures before, and this greasy sofa didn't fit me at any price.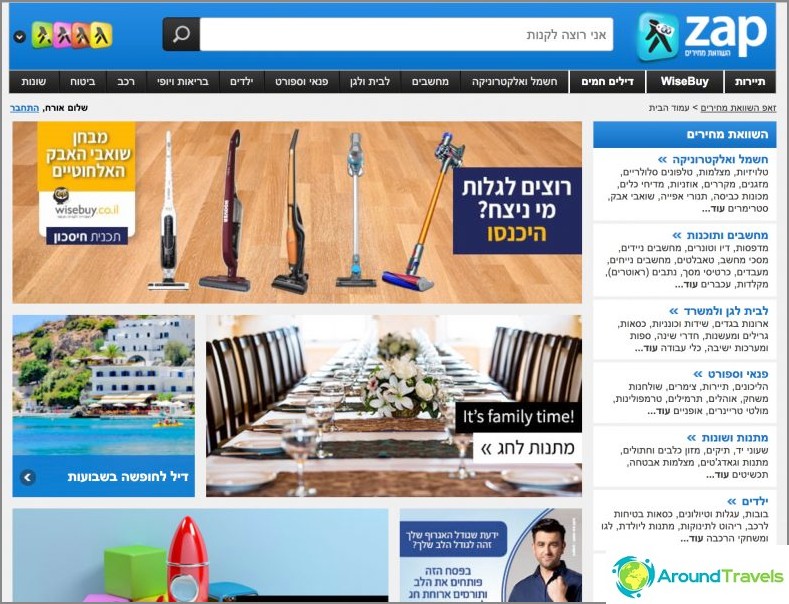 Old housing stock
The housing stock is just tin. The houses are old, cold in winter, there is no central heating, often the entrances are open and drained, most of the houses do not have an elevator. And furniture in budget rented apartments ... Now I understand perfectly why many people here prefer to rent unfurnished and buy / bring their own. Renovation in apartments is usually very simple in the form of painted walls, no double glazing, icy tiled floors. Such neglect of thermal insulation is forgivable for tropical countries with eternal summer, but why here, where the temperature can drop to zero in winter, I do not know such housing. In general, the locals, as I understand it, relate to housing much easier than the Russians, considering the little things, such as an elevator and renovation, unnecessary show-off 🙂 Returning to the title of the post. Well, you know, they say, you need to treat everything easier. In some ways, I agree, of course, but it turns out a kind of sanuk and sabay in felt boots and on a heated electric sheet, for which I personally am not yet ready.
There are completely new houses, or relatively new, but solid ones. However, there are not many of them in the total mass; rental prices are much higher. And it seemed to me that in general there is a certain deficit in good apartments (by a combination of factors). That is, you can find something worthwhile among budget apartments, but you need to stock up on time and luck. However, if you are interested in an apartment of the middle and upper price range, then everything will be ok and with «show-off». I wrote about this on the plus side, when you have money, you will find housing no worse, and even better than it was in Russia.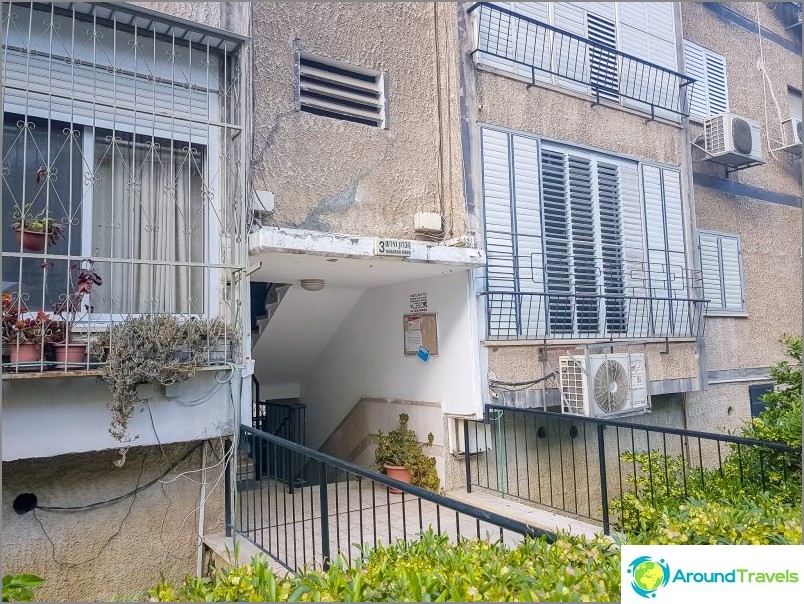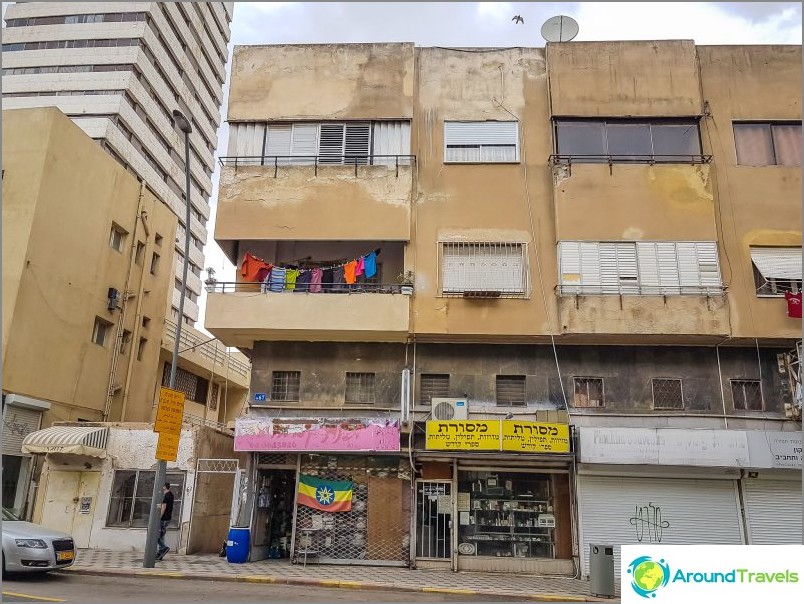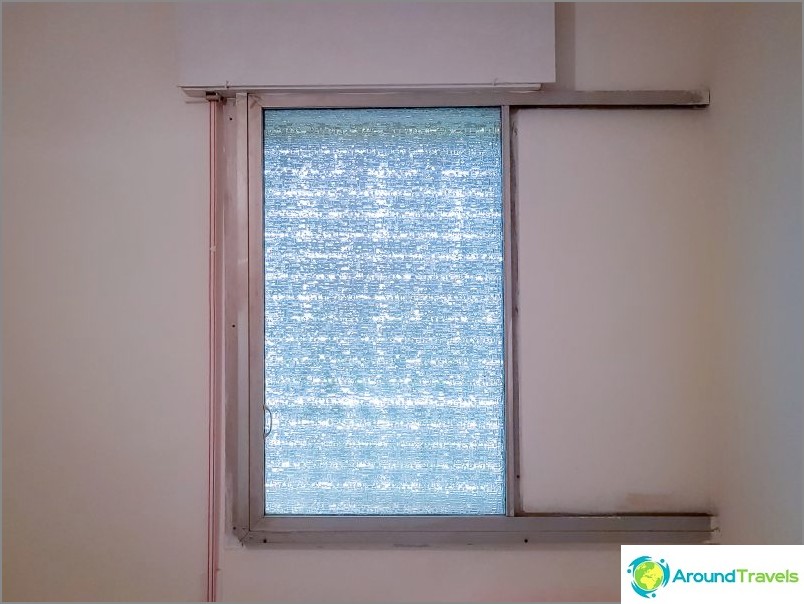 Banking sphere
Bank account registration took about an hour. At the same time, I put my signature 20 times. Twenty, Karl! We were not given credit cards, since we need constant receipts to the account, but okay, we, too, will not be issued by a normal bank without a credit history. But on debit cards there is a commission for each operation! That is, he withdrawn money from an ATM - a commission, paid in a store - a commission, made an operation in an information security - a commission. It is small, but how can it be. There is practically no interest on deposits, there are no cashbacks, there is also a commission for depositing money into the account. Something is not familiar at all, I have Russian cards with free annual service, and, on the contrary, I receive money for each operation. And I'm not talking about what a confusing system for debiting funds from an account, and what unpretentious Internet banks are. Guys, Russia has a cool banking system! Only inflation in the Russian Federation and the regulator nullified this plus.
Separately about money and shopping. At first, it is very difficult to buy something. Imagine you are driving into an empty apartment and you urgently need a refrigerator. It's really quite difficult to live without it, you won't last long on canned food and bread. A refrigerator, let's say, costs 3,000 shekels. When you come to the store, you are told that the delivery will be in a week. Okay, there is an option to buy on the store's website, there are models with delivery in 1-2 days. But the site does not accept Russian cards (and any other foreign, only local), and on a local card, if you have one, the limit is 2000 shekels. Vicious circle. And then, either take something from an offline store, or go to the bank to change the limit (if possible, I haven't gone yet), or ask friends to pay in order to give them in cash later. There are a lot of such difficulties, albeit not critical, at first, be prepared.
Rubbish and visual
I'm no stranger to after Thailand, but this is far from Europe in this regard. Garbage, of course, is not always visible, it can lie somewhere under the trees in the grass, or near the trash can. I will not say that there are many, many of it, but it is there. However, the more prestigious the area, the less rubbish and nicer architecture..
Also, the visual component here is not for everybody, when we talk about urban development. Again, Thailand gave a good preparation with its dominance of gray buildings from mold, I'm used to nondescript. And the sleeping areas in Moscow are not an example of aesthetics. Everything looks better in Haifa, yes, but many buildings are not pretty at all. Some look like some kind of barracks. But again, compared to Ty, there are much more well-groomed places here, all kinds of flower beds, flowers. It may not be a completely correct comparison, but Israel gravitates towards Asia more externally, so you should not wait for a toy Europe with red roofs.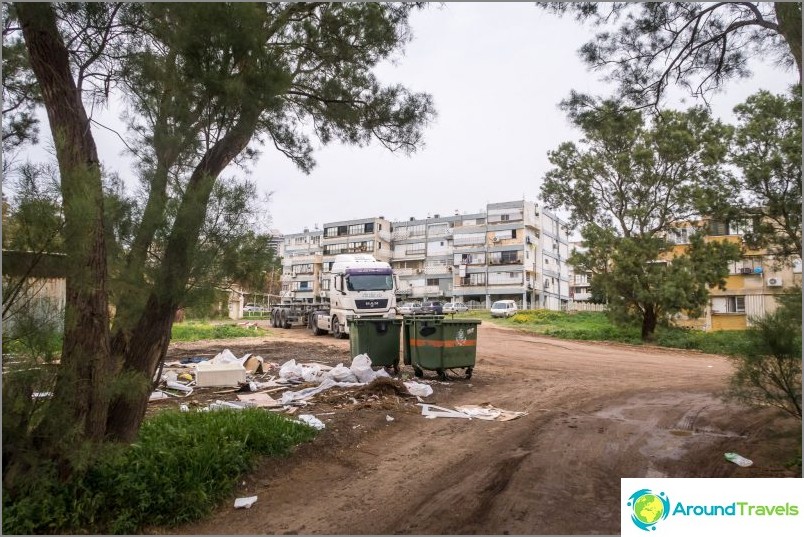 Very expensive
I just went to the supermarket to buy food for a couple of days and opa 300-400 shekels (5-6 thousand rubles), although I bought only a package of food. Of course, if you go to large stores, stock up in bulk (as we are advised here), know the prices (we are still not very good at it), then you can slightly reduce costs. However, in Moscow it was already customary in ordinary supermarkets (not in Azbuka Vkusa, but in ordinary ones in the area) to buy practically without looking at the prices, given that I buy the most ordinary products, and not some organic food or 20-year-old cognac. Somehow I will write separately about food prices..
Or take Ikea. In theory, this is a budget furniture store, but for a mattress (average in the Ikeev range) I had to pay a little a lot of 30 thousand rubles. All equipment also costs one and a half to two times more. Don't look at the prices as they were in Russia. I can only join the advice from the forum that when repatriating you must bring all the equipment from Russia. And it's time to update your laptop, camera, phone, etc. before moving. In principle, if you then visit Russia at least once every couple of years, then it is not a problem to coincide with this trip and change all your gadgets..
Also, all prices for cars in Russia must be multiplied by 2 in order to estimate how much a car costs in Israel. This is probably why there are a lot of small cars and economy class cars in general. All my friends in Moscow, who, in principle, can buy cars for themselves by ordinary office workers, are apparently moving into another class here. Below you can see in the screenshot the price of the new Kia Rio, because it is quite a budget car, but it costs decently. I doubt that even it is available to the majority of people. Apparently, I will also take something very simple for myself, such as a supported Focus.

PR
PR, if you can call it that, is in many countries, and Israel is no exception. There is such a position that everything is fine with us, and if you notice something bad, then shower you with slippers. That is, there is a concentration of attention purely on the positive aspects, and deliberate ignorance of the negative. I am a supporter of healthy realism, as I wrote above. And in general, criticism is normal, the main thing is not to turn into whining for any reason 🙂 Everything needs a balance.
So, I noticed that, consciously or unconsciously, people here even highlight the little things, they say, look, we have this and this. Although in fact it is already everywhere and has become something common. I immediately remember how long ago we came to visit friends in France and they took us to a supermarket, they say, look what kind of stores we have. It's great, of course, but in Russia there were also supermarkets for a long time by that time, so you can't add to the plus that there are supermarkets in France. Although, of course, having a supermarket is definitely a plus. So, I have a feeling that some of the repatriates who left Russia in the 90s still think that there is the same, but Russia has changed a lot, and the whole world has changed too. Therefore, when they say that Israel has an excellent Internet, then ... It is, it is, as it were, a plus, that it exists at all (after all, it could not exist), but it is far from the Internet, for example, in the same Russia.
Thus, behind PR and some invented superiority, there are minuses and pluses, which may not be pluses at all, but commonplace in the modern world. As a result, too gullible repatriates who still believe in some ideal country may experience disappointment upon arrival 🙂 You can't get me through, I have been in different countries and there are no high expectations.
Shabbat and opening hours
From the point of view of a working person, maybe this is even good, everyone has a rationed working day. But from the point of view of the consumer, it is very inconvenient. On Shabbat, which lasts from Friday to Saturday, everything stops. There is nothing wrong on two weekends, everywhere it is, but nothing works, neither shops, nor banks, nor part of public transport. That is, if you want to do something on the weekend, then forget it, they can only be done on weekdays. To be honest, for me it is a question of how an office worker can do this, because he will have to ask for time off every time. Also, for a person who is used to convenience stores in Russia, to the fact that a lot of things work seven days a week (at least private organizations, not government agencies), it will be difficult to rebuild.
Separately, it should be said about the operating time. For example, banks work not only on weekends, but only 5 hours a day (from 8 to 13 hours). Sometimes there are even a couple of evening hours, but in Russia even the conservative Sberbank is open from 8 am to 7 pm and sometimes seven days a week. Institutions and clinics in Israel operate in a similar way, only part of the day.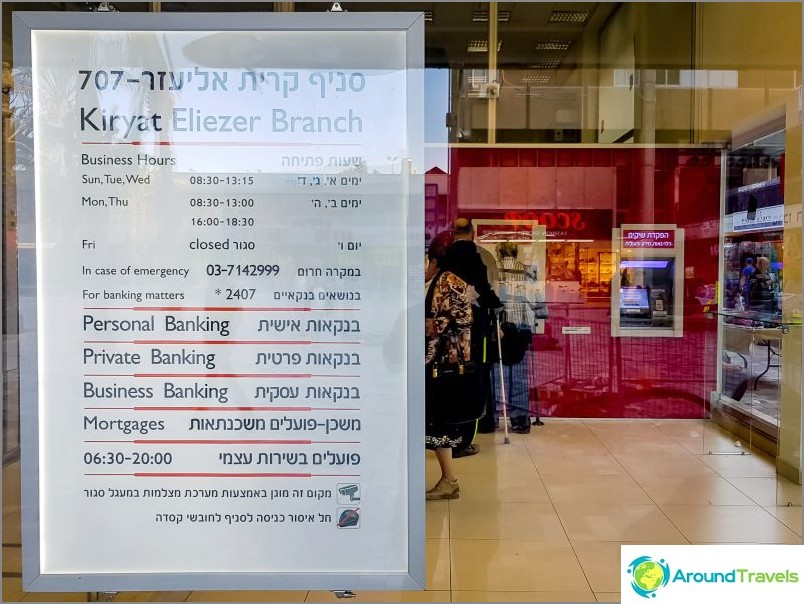 Hebrew not read
Despite the fact that I wrote in the pros that there are often Russian-speaking employees in various organizations, it will not work to ignore Hebrew. And above all, the problem arises with reading the text. Because, in other countries where Latin is used in the language, you can even read something incorrectly. More precisely, at least you can distinguish one word from another, and even remember what is written on this bank «sour cream», but on this «yogurt». Moreover, this will happen automatically and without much effort. The letters of the Hebrew alphabet merge into a single unreadable script, completely indistinguishable at first. Therefore, whether you like it or not, you will have to learn Hebrew at the minimum level. For me, it's still a problem to buy sour cream, because in the store, in a huge 3-meter refrigerator, all the cans have exactly the same-looking squiggles, and in fact there is a whole set of dairy products.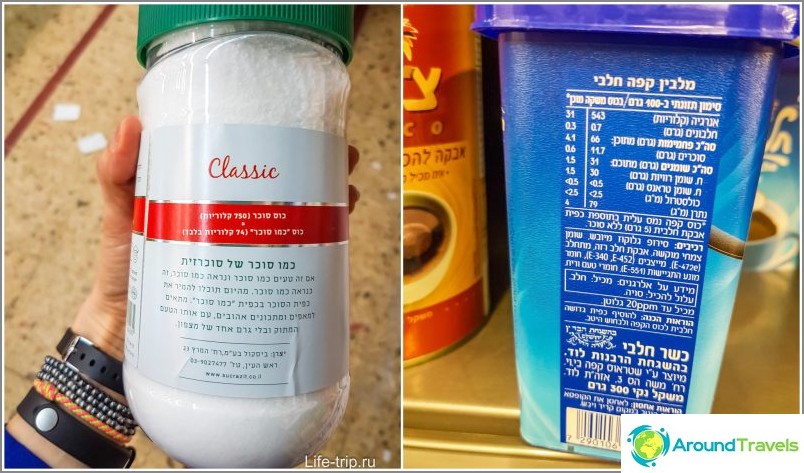 Accessible environment is not always available
I will only say about Haifa. Most of the city is located on the mountain and on its slope, so there is an accessible environment for the disabled only below. Actually, it is at the bottom that we constantly see wheelchair users. Upstairs it is difficult with this, there are a lot of stairs. In general, I can say that not everything has been thought out and not everywhere. That is, if, again, a repatriate wants to see some paradise for wheelchairs, then it is not here. I think the situation in Tel Aviv is better, but also not ideal. However, everything is learned in comparison.
I would also like to point out the parking lots, there are few of them, and cars are often parked on sidewalks, pedestrian crossings, so you can't get through with a stroller.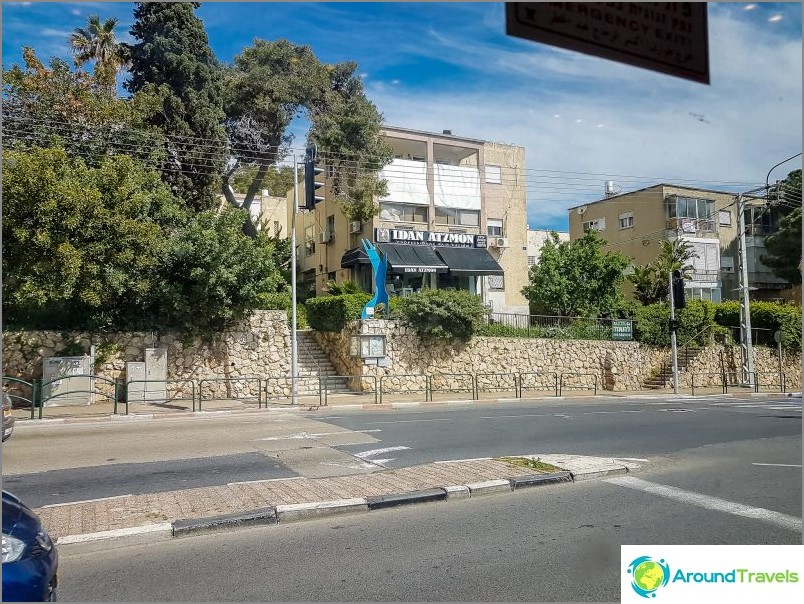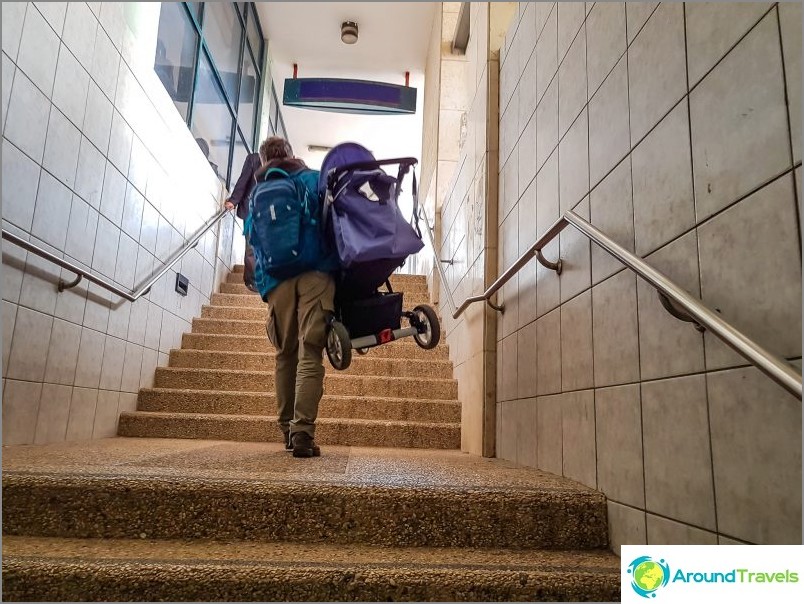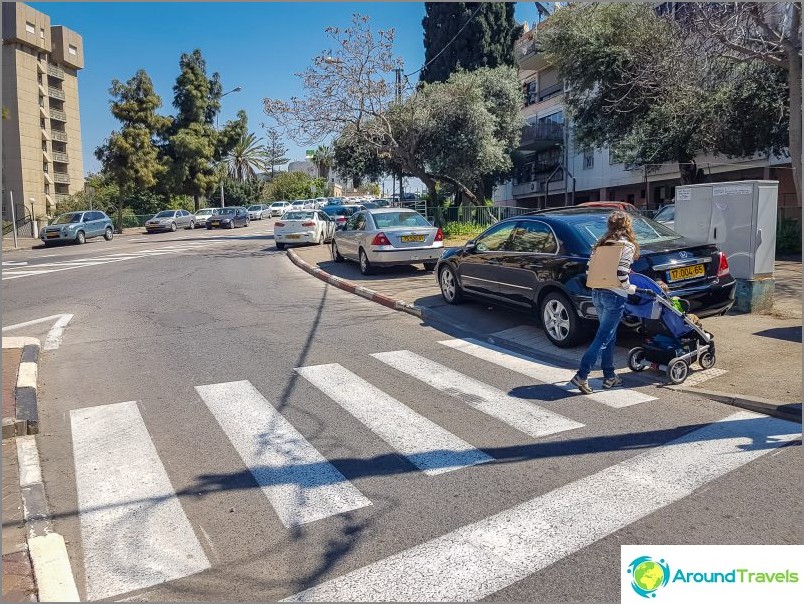 P.S. Just in case, let me remind you of my position: there are no ideal countries, absolutely everywhere there are pluses and minuses, and you need to look for your own personal ratio of pluses and minuses. Therefore, the above does not bother me personally, I knew a lot in advance and was ready for it. Therefore, no «suitcase-station», we live here. Peace for everyone!