There is such an interesting office Klook, which offers to buy SIM cards from DTAC 2 times cheaper. Buy in advance via the Internet and receive it upon arrival in Bangkok or Phuket. These are ordinary SIM cards, no different from those sold at the official DTAC stand. Checked! More precisely, they differ in tariff, for the better - you get the Internet for free.
The content of the article
We order a SIM card via the Internet in advance
The site is in English, so I'll tell you how and what to do.
Before departure, a couple of days before departure, go to the Klook website and order a SIM card for yourself. Depending on the resort, the price is slightly different:
In Bangkok 266 rubles instead of 608 rubles, or 131 baht instead of 299 baht.
In Phuket 305 rubles instead of 608 rubles, or 150 baht instead of 299 baht.
Upon arrival, you will receive a sim card from 3GB of Internet for 8 days and 100 baht on your account. Well this is a concrete freebie! In the DTAC office, an empty photo without an internet package costs a whopping 49 baht. As you can see, you get internet for free. Nobody else will offer you this. Below are direct links to pages by resort.
Pick up SIM card in Bangkok>
Pick up a SIM card in Phuket>
And now in the screenshots to make it clearer.
Open the site page, scroll down and press SELECT opposite the desired package.
We indicate the date of arrival and the number of required SIM cards.
Then press BOOK NOW.
The site will ask you to register (you can log in through your existing Facebook account) and then enter your details and bank card details for payment.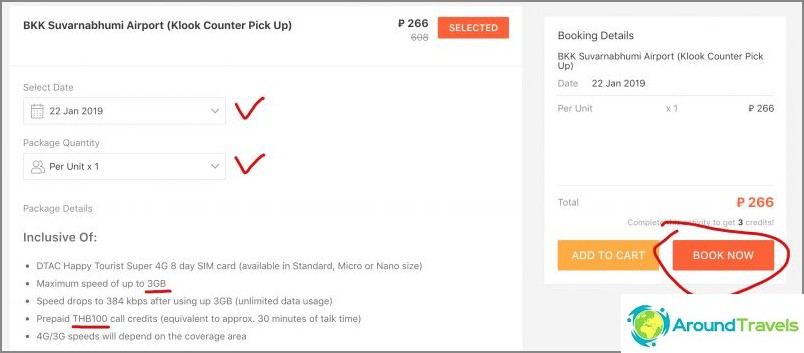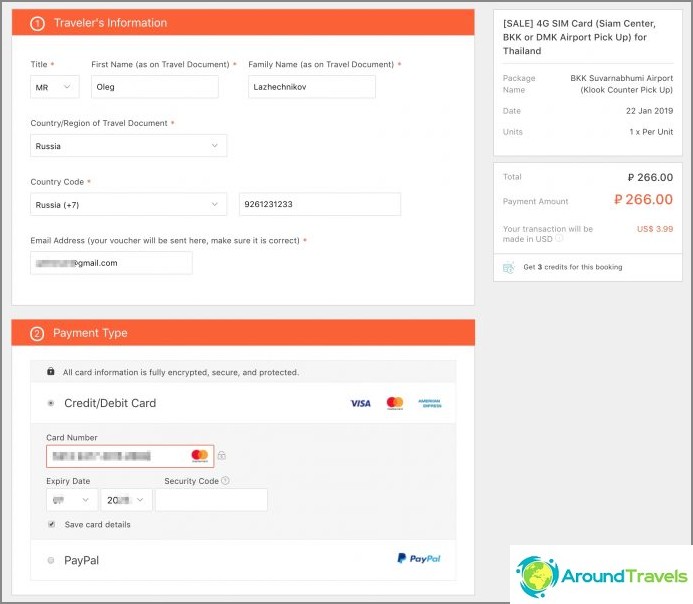 Klook kiosk at the airport
Important. Klook in Bangkok is open from 8:00 am to 11:00 pm. If you arrive at a different time, you cannot pick up your SIM card.
When arriving in Bangkok, we do not go to the DTAC counter, but look for a Klook kiosk. It is there that Simka will be waiting for you. At Bangkok Suvarnhabhumi Airport, Klook is located on the lowest floor B, where the metro entrance is (Airport Link).
At Phuket airport, on the contrary, we are looking for a DTAC kiosk, it is located on the lowest 1st floor (arrivals) in Terminal 2 (international, new terminal). Works around the clock.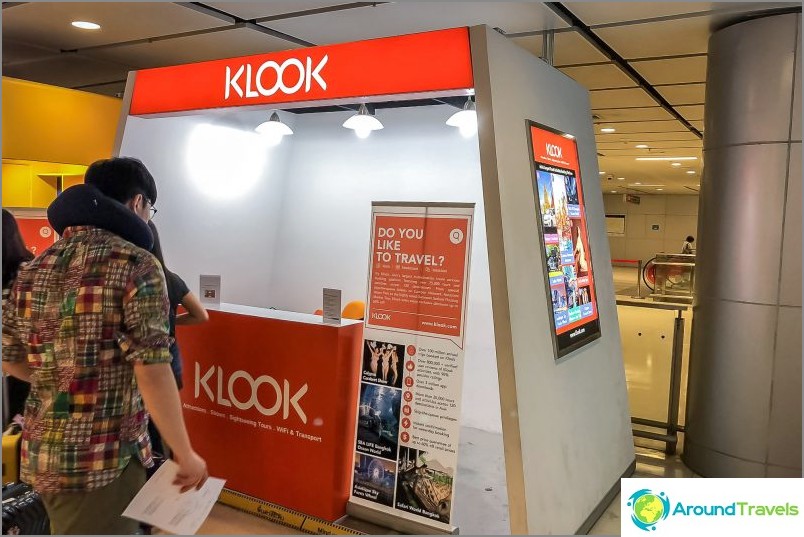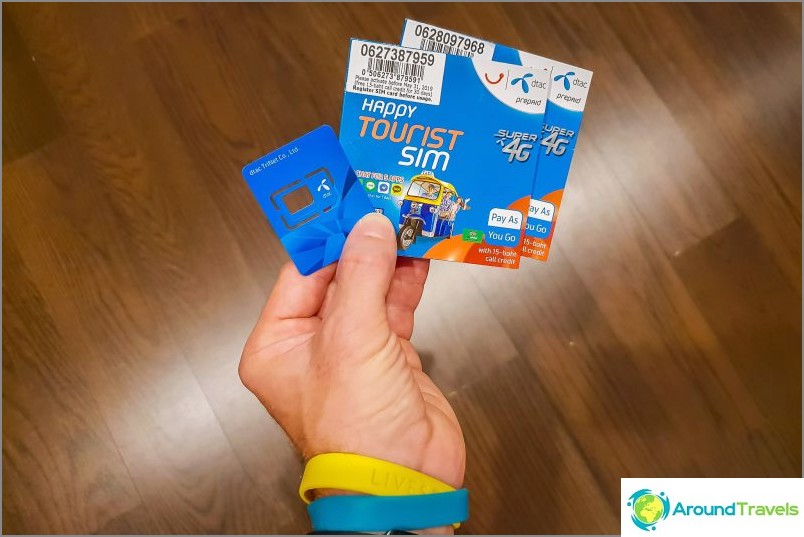 If you need more than 3GB
Someone will say, they say, 3GB is not enough, or the limit of 8 days is not suitable. But we are smart and buy several SIM cards at once. They can then be activated one by one. That is, 1 week - 1 sim card. 8 days have passed and we insert a new SIM card. Well you get the idea.
Also, to the already existing 100 baht on the account, you can add some money and connect any of the standard packages, including unlimited ones. All packages I have described in another post.
Also, Klook themselves offer special codes that allow you to get additional gigabytes at a ridiculous price as part of their Internet package..
December 1st to December 31st: Get extra 6GB for 106 Baht, code? 104? 654? 9 #
December 1st to December 31st: Get extra 9GB for 128 Baht, code? 104? 656? 9 #