We took a ride on the subway in Munich. We liked it very much, but in many respects. First of all, because it is quiet. Not just quiet, but very quiet! If you were in the Moscow metro, you will understand why you pay attention to this. After all, for 3 hours on the way to work and back, you feel such pressure on your ears that you can become a zombie. It is clear that you get used to it, a person can get used to everything, but you can do it quietly, you can. At one time I even remember, I went with earplugs, without music, just like earplugs.
Right there you sit quietly and talk to the person opposite. Do not yell like a fool in your ear, tearing your voice and tearing the interlocutor's membranes, but conducting small talk on abstract topics.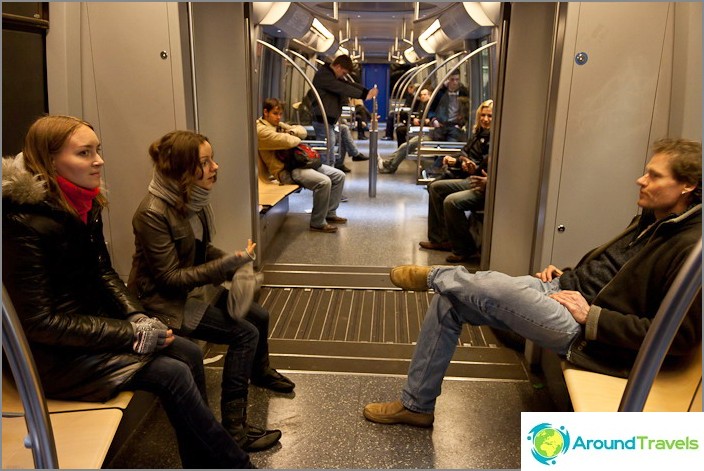 The content of the article
Inside the Munich subway
The rest of the Munich metro is very modern. Brand new trains, electronic displays at each station with the time of arrival of the train, and even music sometimes plays at the stations. Doors to and from the carriage open at the touch of a button, very unusual, but popular throughout Europe. Saving electricity is so?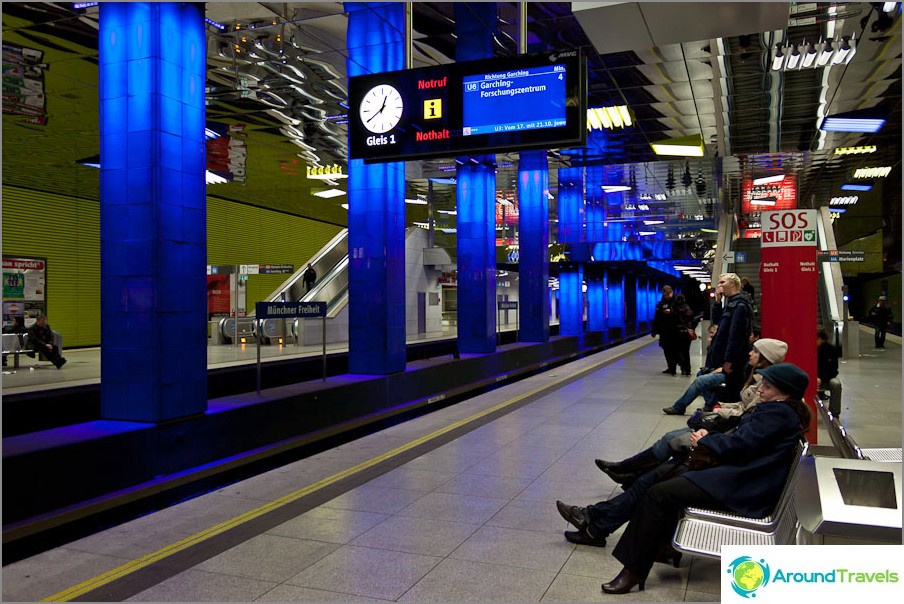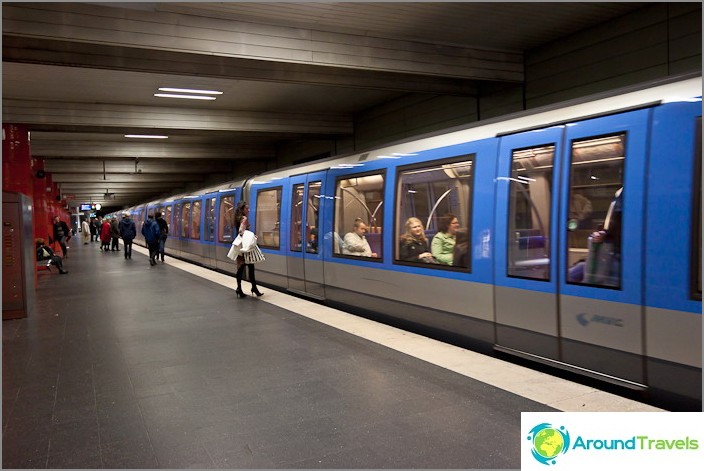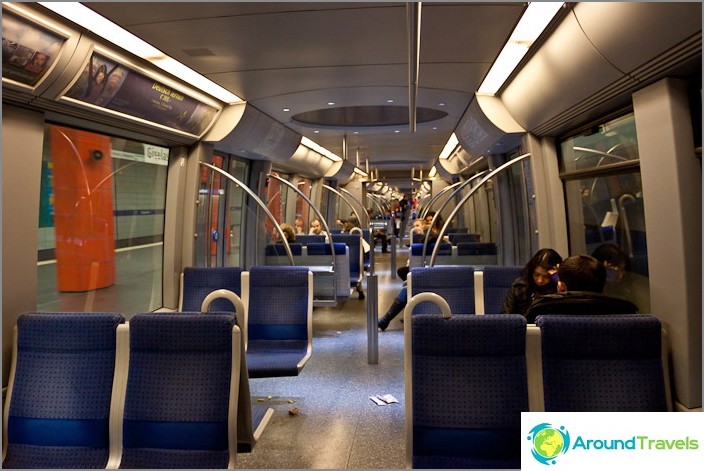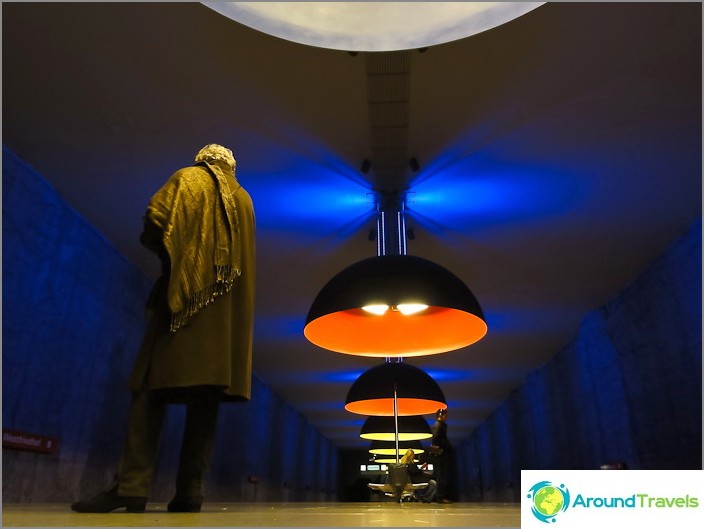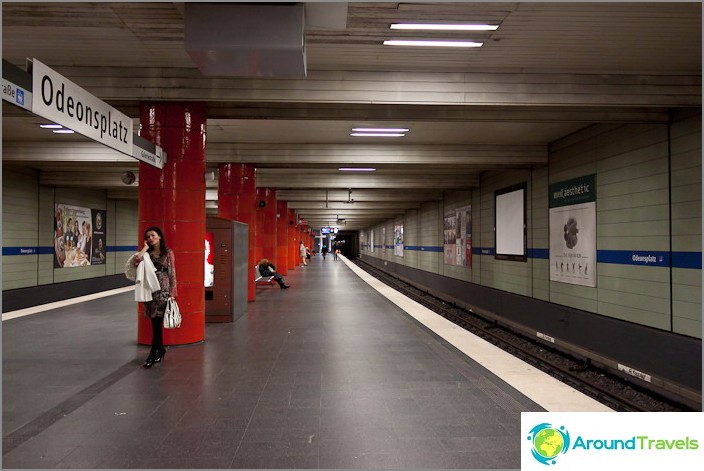 Electricity is also saved by reversible escalators, which turn on only when a person approaches, and rotate in the right direction, depending on where he is coming from. It is not known who has priority, but it was wrong to check.
Instead of turnstiles at the entrance to the station, there are validators, where you yourself need to validate the ticket, which means that you can ride for free if your conscience allows. There are inspectors, but not always, a fine of 40 euros. She allowed us once, and we drove, just a couple of stations. More precisely, the German offered us to experience the adrenaline, so we agreed. But, of course, you shouldn't do that. Even ashamed now. But then we didn't do that anymore and always paid for the metro..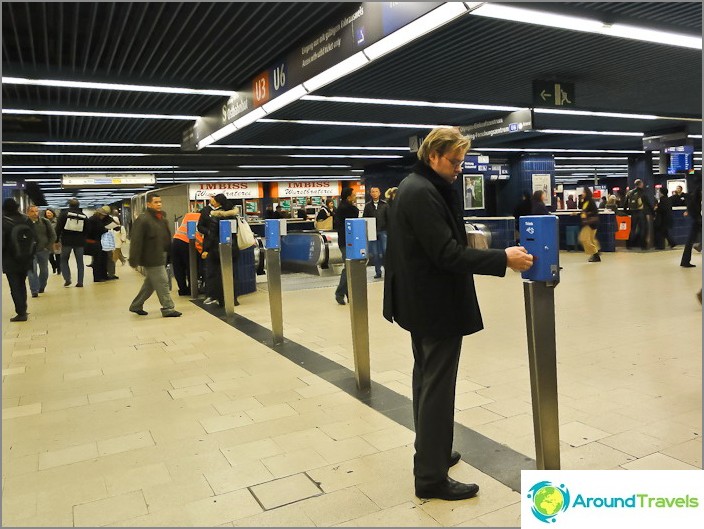 We were also pleased with the free toilets in the Munich subway, bakeries, and trash cans at stations and in carriages! Well, is it really so hard in Moscow to put trash bins at stations, I am already silent about the cars, because they themselves will clean less later. And they also have defibrillators at their stations and elevators are everywhere for disabled people, this is how they take care of people.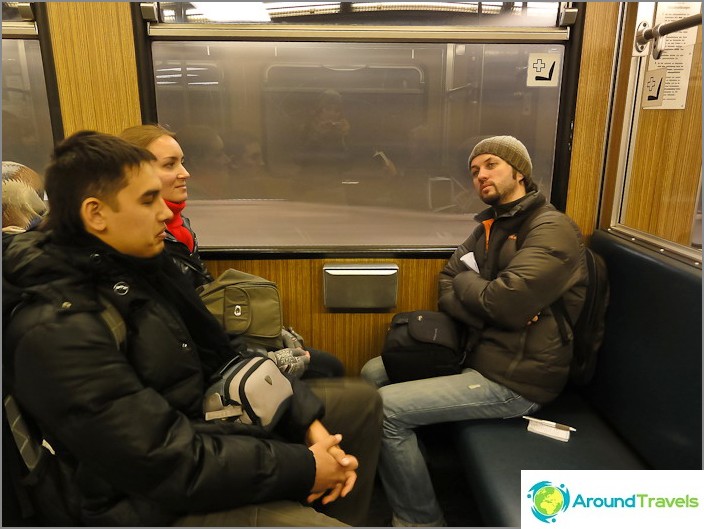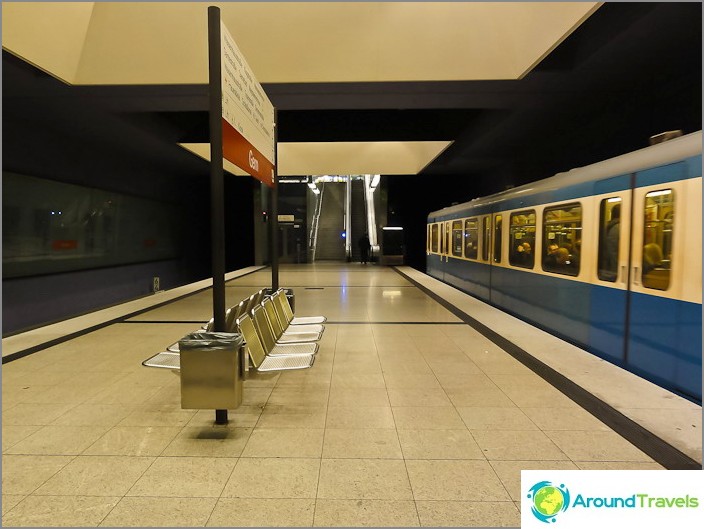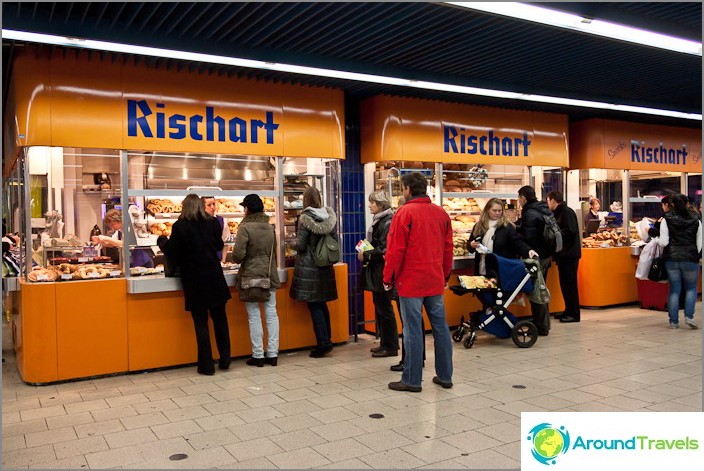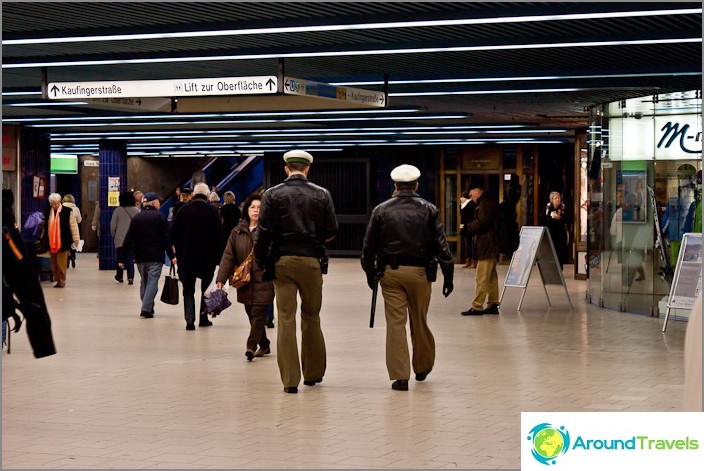 Munich metro information
- U-bahn is a subway, S-bahn is an electric train. The first in the city, the second go beyond its limits. But at the same time it is a single transport system..
- The fare depends on the zone in which you are going to travel. The further, the more expensive. It costs 2.40 euros in the city center (one zone). There are also circles, do not be confused. Zones are color coded, circles are numbered.
- There are group tickets (9.40 euros for 5 people in the central zone), tickets for one day (5.20 euros for 1 person), weekly tickets - very convenient for visitors and cheaper.
- Tickets not validated are invalid, fine 40 euros.
- Metro tickets are bought at vending machines at the entrance, there are detailed information about the cost, and about the zones.
- Single tickets for all types of transport (metro, electric trains, trams, buses) within the selected zone. Free transplants.
- The metro in Munich works from 4 am to 1 am, on weekends until 2 am.
Munich metro maps
The link can be used to download a pdf file with a convenient Munich metro map (U-bahn and S-bahn) for the central zones.
And on this site there are two more maps. The first is for 1-4 laps for all types of transport, the second is for laps 5-16.
Where to stay in Munich
Munich is a rather expensive city, so you need to look for hotels and book in advance, you can hardly find anything on the spot. Best in advance «take a walk» on the map and estimate where it will be more convenient to live and what the price is. Here are two good hotels to stay, I recommend - Hotel Senator Munchen and Pension Margit. Reviews are good, the location is good, the metro is nearby.