A few days ago, our whole family had a real day off! For a very long time this has not happened, in fact! Even more, I have forgotten the last time we had it! So that all three, forgetting about all the difficulties and difficulties, spend time like an ordinary family: dad, mom and just a son 🙂
Here in the clinic there are two bicycles for public use, and we have our constant assistant with us - a sling backpack. And Oleg offered to try to ride bikes with Egor (the baby was sitting with dad in a sling behind his back).
Well, you can imagine how happy our little boy was! Not only with my dad, but also in a sling, and even on a bicycle! Half the way, he told dad that «Egor is a bike, dad is a bike, mom is a white bike», although Lay did not immediately understand what Yegor wanted in general, he had to decipher, the word bicycle is new in our dictionary and so far sounds little like «bicycle», while it's something like «diyadadita», but it's understandable! 🙂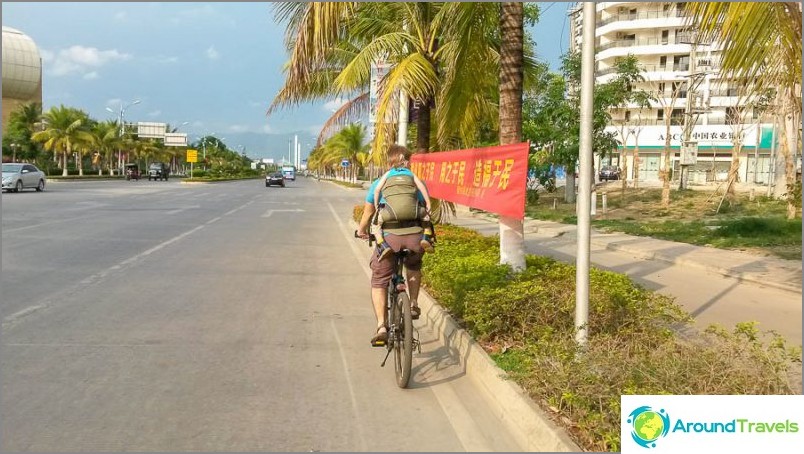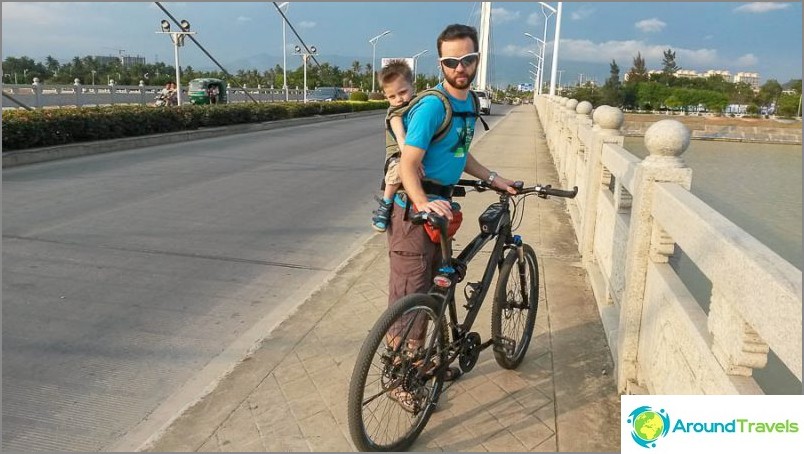 We drove a little around the town, and then drove along the embankment. It was already evening, not hot, Yegor sat calmly and looked around with delight and dying interest. We learned the word river, because we drove along a wide river for a long time and Oleg periodically commented to Egor that they passed.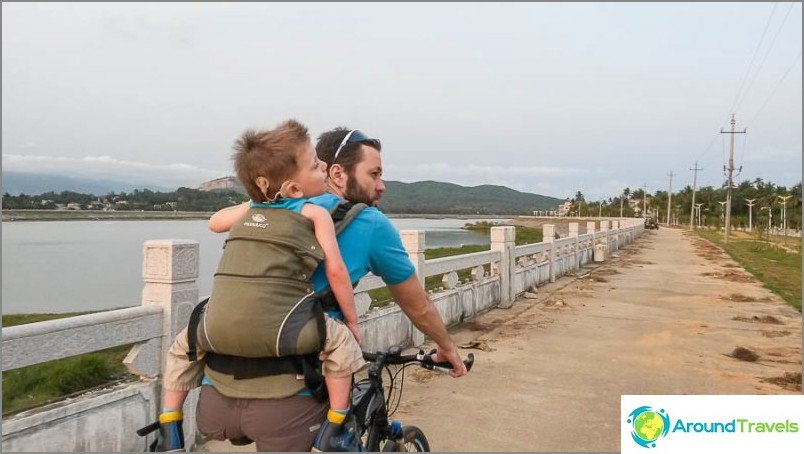 From time to time we drove into the narrow authentic streets, in which the spirit of Chinese culture is still so vividly preserved. I began to stop and take pictures everywhere, but Oleg asked me to forget that we are bloggers this evening and just go, just watch, just be together. Bicycles, road, evening coolness and a blowing breeze from traffic, the setting sun, palm trees, mountains on the horizon, we ...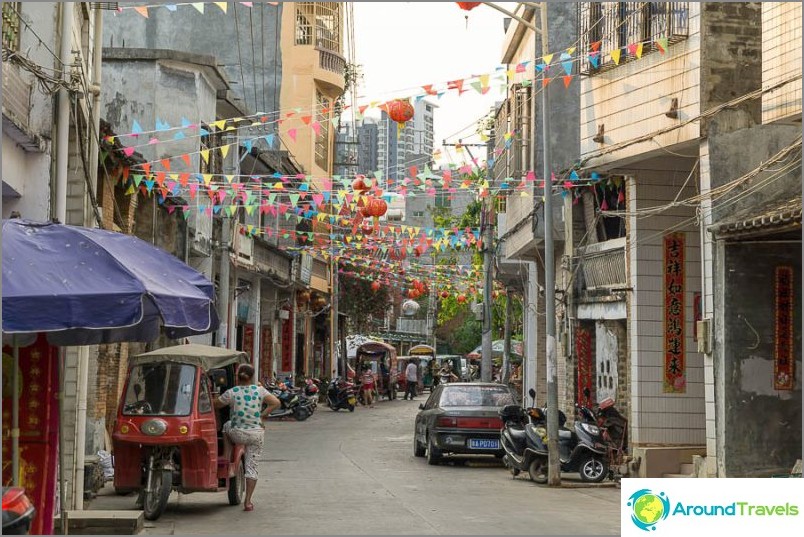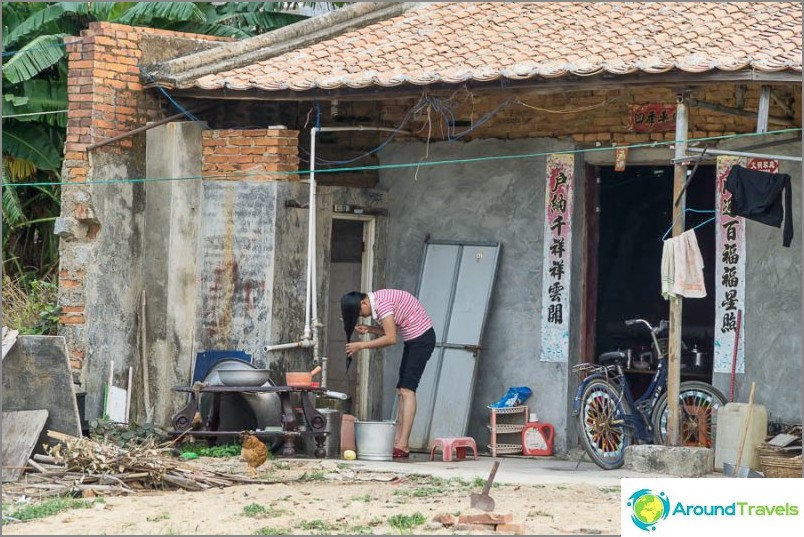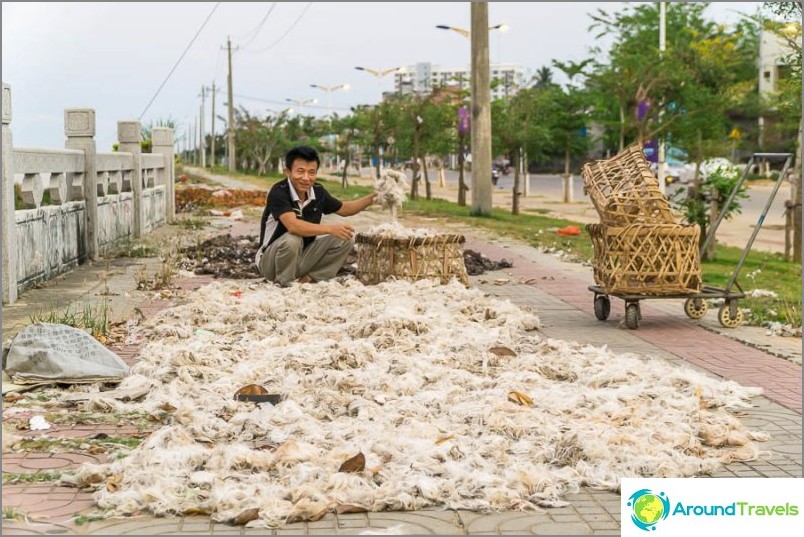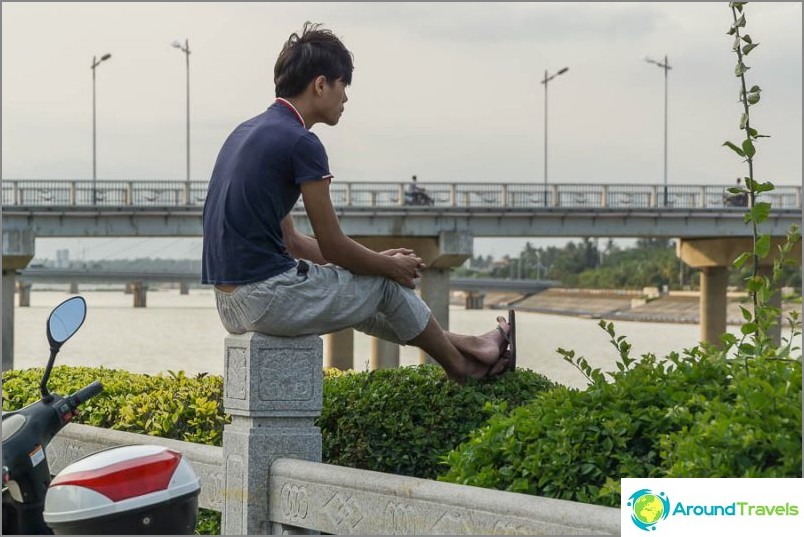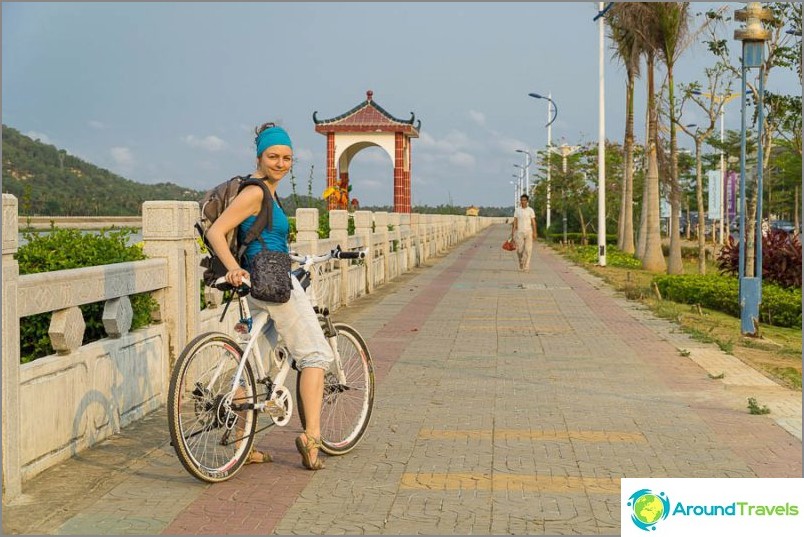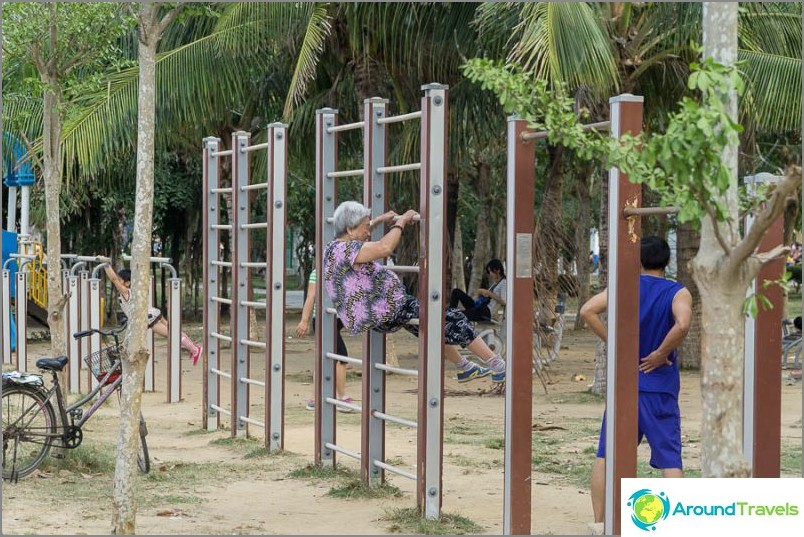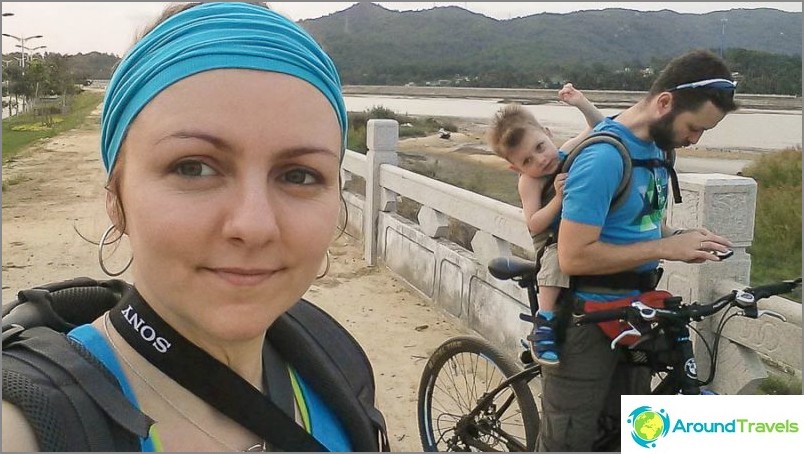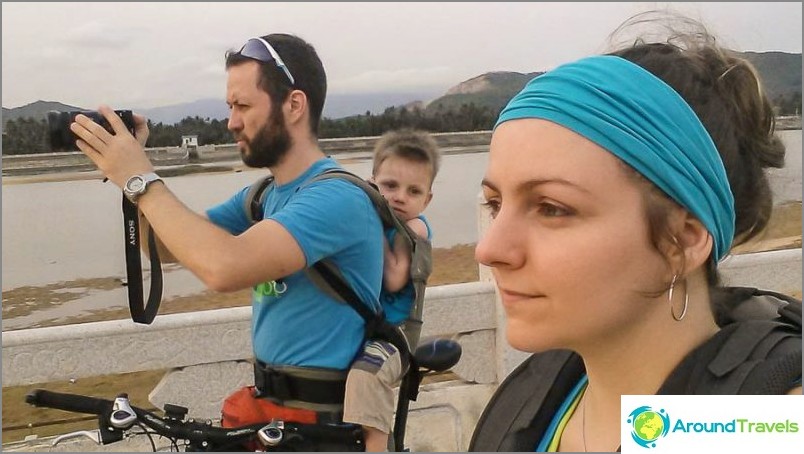 We drove well (well, for me unprepared - that's decent :)), then we looked at the map and it turned out that we almost reached the sea, which means there is a goal for the next trip 🙂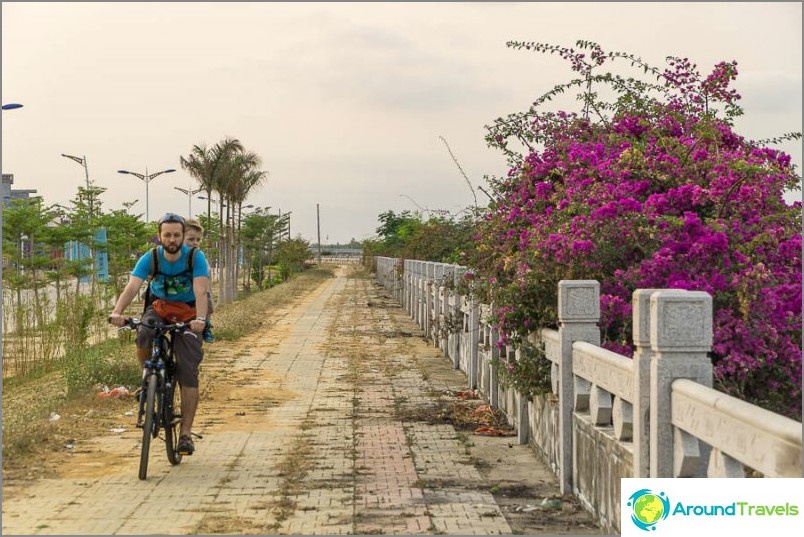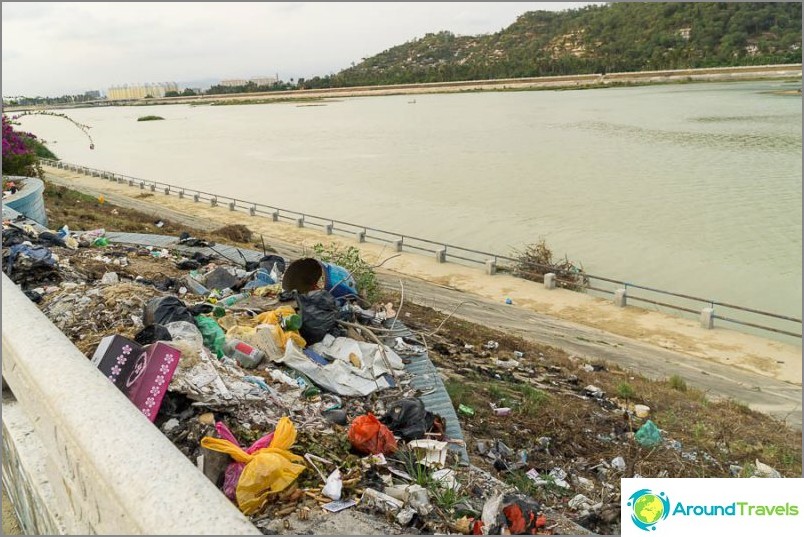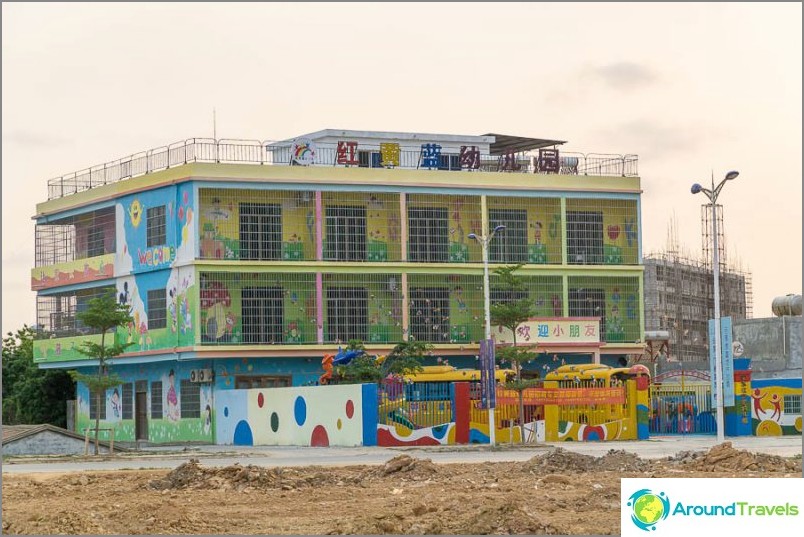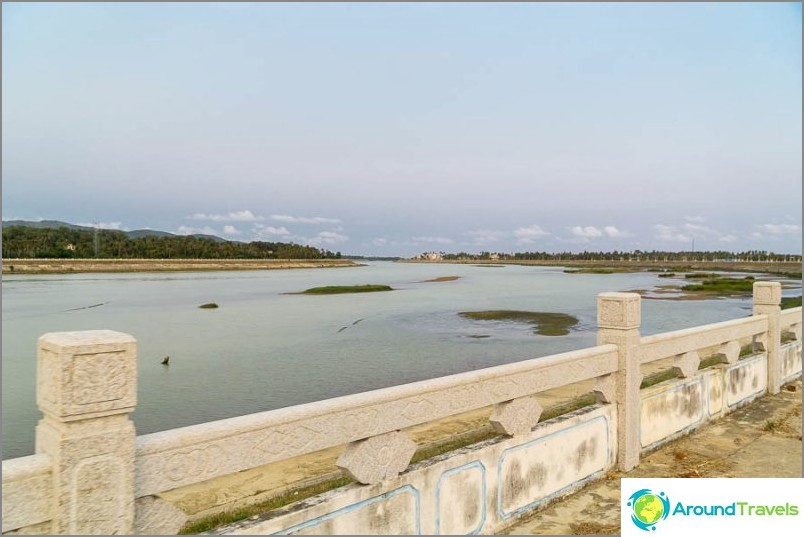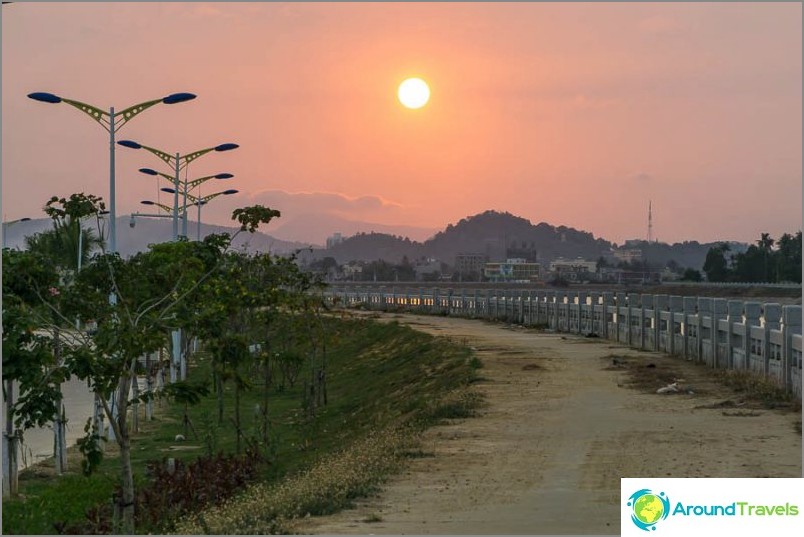 And in the evening Yegor rode «stam» = myself on my mother's longed-for white bicycle. I put him on a wide frame, and he grabbed the steering wheel and twisted it (at the same time we learned two new words: «steering wheel» and «turn»). And repeating the same trick with daddy's less interesting black bike, we went to a local cafe, where our miracle «just a son» ate with pleasure «stam» spoonful of rice, spreading the contents of his bowl on the table, and sticking to this action, he let us enjoy each other and delicious Chinese food for 10 minutes. It was a wonderful evening, this has not happened for a long time, I want more! 🙂