How long is the flight from Yerevan to Moscow?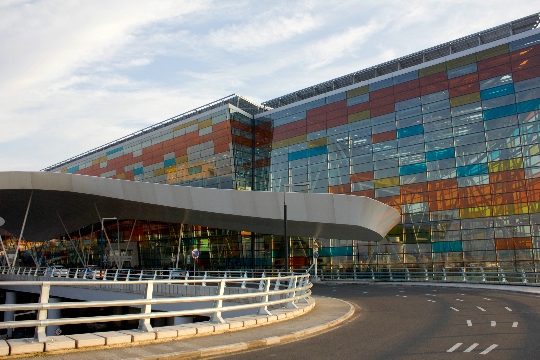 While on vacation in Yerevan, you managed to see unique books and manuscripts in the Matenadaran book depository, visit the Church of Saints Paul and Peter, visit the Erebuni Museum, stroll through the Botanical Garden or the Cascade, admiring the fountains and flower beds, play bowling and billiards in the entertainment center " Arena ", spend time in the" Water Park ", dance to the incendiary music at the disco with light effects" Tornado "? And now you are thinking about the way back to Moscow?
How long is a direct flight from Yerevan to Moscow?
The Russian and the capital of Armenia are at a distance of 1800 km from each other, which means that the journey to the house will take 2.5-3 hours.
With "Vim Avia" you will spend exactly 3 hours in flight, with "S7 Airlines" - 3 hours 10 minutes, and with "Utair" - 2 hours 40 minutes.
Don't know how much money to budget for a Yerevan-Moscow flight? Expect in the amount of 9200-11800 rubles (air tickets for 7800 rubles can be bought in March-May, November).
Flight Yerevan-Moscow with transfers
On the way to the Russian capital, you can transfer to another plane in Rostov-on-Don, Mineralnye Vody, Adler, Minsk and other cities (connecting flights increase travel time by 6-16 hours).
A flight to Moscow via Adler (Aeroflot) will take you 5.5 hours, via Prague (Czech Airlines) - 7 hours, via Rostov-on-Don (Aeroflot) - 7.5 hours, via Samara ( Ural Airlines) - 16 hours, via Vienna and Hamburg (Lufthansa) - 11.5 hours, via Minsk (Belavia) - 5.5 hours, via Vienna and Dusseldorf (Lufthansa) - 10.5 hours.
Choosing an airline
You will fly to Moscow on TU 204, Airbus A 321, Embraer 195, AN 148-100, Embraer 175 and other airliners belonging to the following air carriers:
- "Air Armenia';
- "Vim Avia';
- "Utair";
- "S7".
The airport "Zvartnots" (EVN), located 14 km from the center of Yerevan, is responsible for servicing the Yerevan-Moscow flight (you can take route taxis # 17 and 18).
While waiting for your departure home, you can spend time in cozy waiting rooms, use ATMs and free Internet access, pack your suitcases by going to the appropriate counters, put your luggage in a luggage room, refresh yourself in food outlets, shop in souvenir and flower shops, various shops (if you wish, you can buy electronics or alcoholic beverages there).
If you smoke, keep in mind that smoking cigarettes is prohibited at Yerevan airport..
Things to do on the plane?
The flight will pass quickly if, during the air travel, you plunge into thoughts about which of your relatives will be blessed with gifts purchased in the capital of Armenia, in the form of carpets of various colors decorated with national patterns, tablecloths and blankets made in the national style, Armenian brandy, products from ceramics, jewelry, carved wooden backgammon, paintings with Armenian landscapes, spices and seasonings.
Photos