Travel to Australia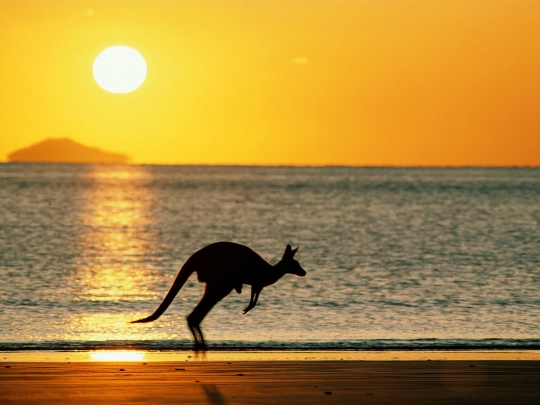 A trip to Australia is probably every tourist's dream. After all, only here on deserted roads can you meet a kangaroo, slowly crossing your road. In addition, the country has a superbly developed transport infrastructure..
Automobile transport
The continent's roads are divided into three categories: federal roads; state roads; local. The bulk of Australian highways are dirt roads. But at the same time, they are kept in perfect condition, which makes travel quite comfortable..
Public transport
There is a bus service in all major cities. Railway service - an analogue of our electric trains - is available in Brisbane, Geelong, Adelaide, Melbourne, Sydney and some other cities. Trams are only available in Melbourne and Adelaide. Sydney and Melbourne have a special «Light Rail», as well as the monorail.
Ferries are used as public transport in Sydney, Brisbane, Newcastle and Melbourne.
Railway transport
The railway network covers the entire territory of the continent, providing comfort on long journeys. The total length of railway tracks is more than 30 thousand kilometers.
But since private railways developed faster than state ones, there was no single standard for building tracks. That is why the roads have different track widths, and therefore they use different rolling stock..
River transport
There are very few rivers in Australia, and therefore river transport cannot be attributed to the main modes of movement around the country. And the waters of Murray and Darling are used only for tourist purposes: only tourist steamers run along the rivers.
Air transport
And yet, the main way to travel around the country is by air. The network of both international and domestic flights is excellently developed here. If necessary, you can get to the most remote resort island or small town, where you will be taken by a local aviation plane.
There are 448 operating airports in the country, but the largest are located in Sydney, Adelaide, Melbourne and Darwin..
The main air carrier is the world-famous Qantas airline. She is often called «Flying Kangaroo». It is she who is the official air carrier of the country and flies to 114 cities around the world..
Subsidiary Jetstar has taken over domestic shipping responsibilities and has excellent service..
Virgin Blue is a major low cost carrier with both domestic charter flights and flights to the Asia Pacific region.
Australia

Photos