Airport in Innsbruck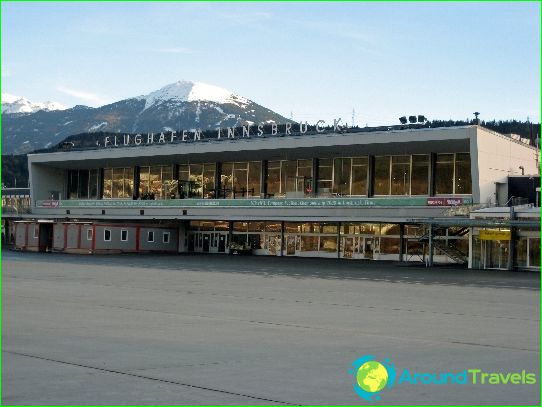 The largest airport in western Austria, Tyrol region, serves the city of Innsbruck. The airport is located about 5 kilometers from the city center. From here, flights are carried out on a regular basis to the cities of the Alpine region. During the season, there are also flights to other cities. In winter, there is a significant increase in the flow of passengers, this is due to the proximity of the airport to the Austrian Alps.
The airport in Innsbruck is served by such companies as Welcome Air, Air Alps and others. Regular flights are made to Antwerp, Hannover, Oslo and other cities. Seasonal flights are made to Moscow, London, Warsaw and other European cities. In winter, Aeroflot also operates flights from Moscow to Innsbruck Airport.
The airport has only one runway, its length is 2000 meters. It serves about one million passengers annually..
Services
The airport in Innsbruck is ready to offer its guests all the necessary services that may be needed on the road. For hungry passengers, there are cafes and restaurants on the territory of the terminal, always ready to feed their visitors with delicious and fresh food..
The shopping area allows passengers to buy various goods - newspapers and magazines, cosmetics, perfumes, food, souvenirs, drinks, etc..
For passengers with children, there is a mother and child room at the terminal. There are also special play areas for children..
The airport in Innsbruck offers business class tourists a separate waiting room with an increased level of comfort.
In addition, ATMs, bank branches, post office, luggage storage, etc. operate on the territory of the terminal..
For lovers of independent movement while traveling, there are six companies that provide cars for rent at the airport..
How to get there
There are transport links from the airport to Innsbruck and other nearby cities. The easiest way to get to the nearest areas is by train, the central station is connected to the airport by bus line F. The bus stop is located near the terminal building..
In addition, taxis offer their services, of course, the trip will cost much more than public transport.
Alternatively, you can offer a rented car.
Innsbruck airport photos