Vienna suburbs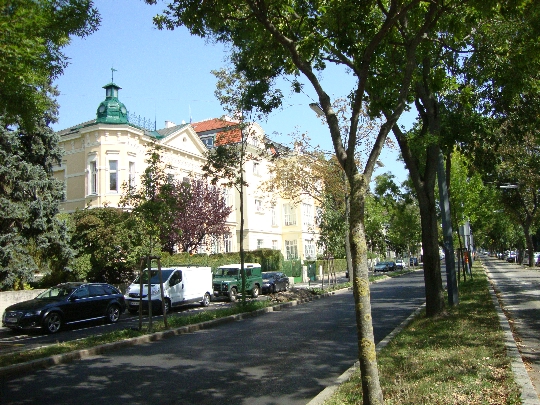 The federal capital of Austria is famous for its opera, coffee and Viennese waltz, although in reality there are no less pleasant things in it - architectural sights, parks, chocolate cake and quite modern nightclubs. In order to enjoy the splendor of old Austria, you should definitely take a walk in the suburbs of Vienna. There, aside from the tourist excitement, lies the main charm of the Austrian capital - a leisurely measured life to the sound of Tyrolean tunes.
Unlucky number
Vienna is divided into 23 districts, the most outskirts of which, in fact, are its suburbs. Among them, the thirteenth district of Hitzing, located in the southwest of the Austrian capital, stands out. The sights of Hitzing have the status of world celebrities:
The summer residence of the Austrian Habsburgs, Schönbrunn is rightfully included in the UNESCO World Heritage List. The construction of the palace began at the end of the 17th century, and a decade and a half later, a magnificent architectural masterpiece in the Baroque style appeared in Hitzing. It is considered one of the most beautiful palace and park ensembles of the Old World. Several dozen halls, rooms, galleries and chambers are decorated in a royal manner. The august persons visited here and Mozart himself often played his magic music for them..
In 1752, the imperial menagerie was founded on the territory of Schönbrunn Park, which became the world's first zoo. Its layout was a baroque breakfast pavilion surrounded by thirteen animal enclosures like slices of pie. The world's first elephant born in captivity was born here, and the giant pandas living in the suburbs of Vienna are the reason for the constant huge influx of visitors..
The former hunting grounds of Ferdinand I have now become the Leinzer Tiergarten nature reserve in the suburbs of Vienna. It is open to the public and you can watch roe deer, squirrels, deer and many other animals in their natural habitat..
Tales from the Vienna Woods
The famous green belt of the Austrian capital, the Vienna Woods occupies more than a thousand hectares of area between the Danube and vineyards on the one hand and the spa region of Baden on the other. The forest in the suburbs of Vienna is a favorite vacation spot for its residents and numerous tourists..
The infrastructure of the nature reserve includes hotels and resort towns that have grown up near healing thermal springs.
Photos