Shopping in Vienna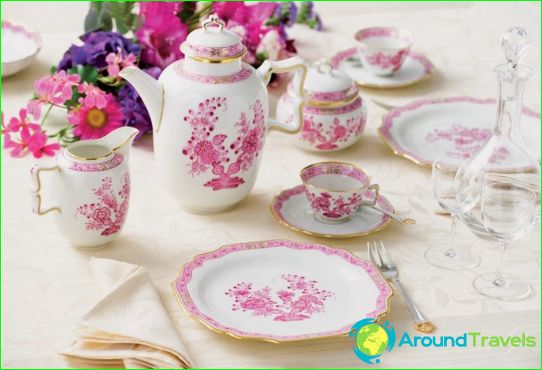 Souvenirs in Vienna
Vienna is a city with a rich history, the cultural and economic capital of Austria. Millions of tourists every year puzzle themselves over what to bring from Vienna as a souvenir besides vivid impressions and their photographs against the backdrop of local attractions. To spend a minimum of time looking for suitable gifts for yourself and your loved ones, you need to decide in advance what exactly you want to buy and where it can be done.
So, the list of possible presents is headed by Augarten porcelain, which are made by hand at a porcelain manufactory located on the territory of the palace of the same name. Tea and coffee sets, figurines, figurines and utensils can be purchased both on the territory of the plant itself and in company stores. In addition, Lobmayer glass products are very popular..
Sweets have been a permanent symbol of Vienna for more than one century. Chocolate candies «Mozart kuegel» with marzipan can be bought in company stores, the cost of a box of chocolates varies from 3 to 10 euros. No less famous are waffles «Manner», which have a characteristic rich taste. Brand shop «Manner» located near St. Stephen's Cathedral. Cake can be called the hallmark of the city. «Sacher», whose recipe is kept in strict confidence. It should be noted that a real cake «Sacher» sold in a shop located in the hotel «Hotel Sacher» and its distinguishing mark is the presence of a round seal. If the print on the cake is triangular, it is a competitor's product, Demel. Alcohol impregnation, «Sacher» keeps fresh for a long time without preservatives and you can safely take it with you on the road. With such a huge choice, the question of what to buy in Vienna for those with a sweet tooth is not relevant.!
Men and women alike will love chocolate liqueur «Mozart», apricot vodka «Marillen schnaps» or white dessert wine «Eiswein». You can buy alcohol in almost any supermarket or company stores..
Children will be crazy about various souvenirs. It is worth paying attention to the shop near the Schönbrunn Zoo - thousands of useful little things with images of animals are sold here.
The category of exclusive gifts includes natural handmade carpets, clothes from popular Viennese designers, Viennese royal coffee makers and much more. You can find all this in brand stores located on the shopping streets Meidlinger Hauptstrasse, Favoritenstrasse, Landstrasse.
Photos of shopping in Vienna
Souvenirs in Vienna