Airport in Chechnya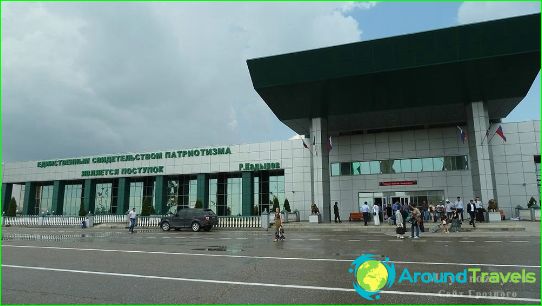 The main airport of Chechnya is located in the capital of the republic, in the city of Grozny. Grozny Airport is located within the city, in its northern part. It has only one runway, its length is 2500 meters. It is worth saying that the plans are to lengthen the strip up to 3500 meters..
History
The airport in Chechnya Grozny began to function in 1938, then only postal and sanitary transportation was carried out. Several years later, civil flights began to operate from the airport..
Until 1977, the airport had an unpaved runway, so it could receive Il-14, An-10, etc..
In 1977, a new airport complex was put into operation, which was given the name Severny Airport. The new airport had an asphalt-concrete runway and connected the Chechen Republic with the cities of the USSR.
In the period from the 90s to the 2000s, the airport repeatedly changed its name to Sheikh Mansur Airport and back to Severny Airport..
As a result of hostilities in the republic, the airport was significantly damaged; its restoration began in the 2000s. Funds were allocated for the restoration, and A.V. Gakaev. At the end of 2005, a criminal case was opened against him, he was accused of embezzling funds allocated for the restoration of the airport..
The restoration of the airport was completed in 2006 - the length of the runway was increased and a modern drainage system was created. The airport got the opportunity to serve the Tu-154 and Il-62 aircraft.
In 2007, the airport in Chechnya Grozny was assigned a class B and allowed to receive Tu-134 aircraft and all types of helicopters around the clock at any time of the year. And two years later, the airport received international status..
Services
The airport in Chechnya offers its passengers all the services they need on the road. There are cafes, ATMs, post office, left-luggage office, etc..
If necessary, passengers can always ask for help at the first-aid post or buy the necessary medicines at the pharmacy..
There is a separate waiting room for business class passengers with an increased level of comfort.
Transport
As mentioned above, the airport is located within the city limits, so there is regular public transport. You can get to the city by bus. Also, passengers can always get to any point in the city by taxi.
Photos of Chechnya airport