Resorts of Egypt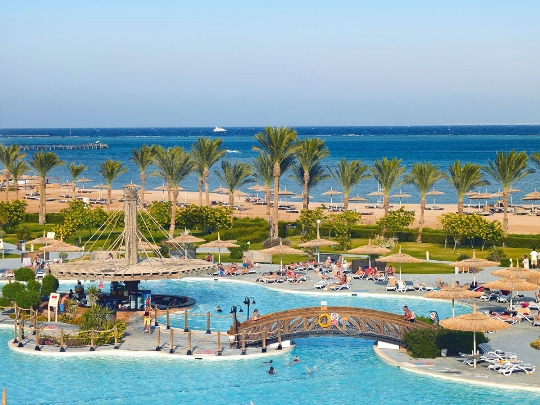 It would seem that everything is simple with Egypt and there is no point in choosing a place to stay there: everywhere there is the Red Sea with coral reefs, all hotels operate on the all-inclusive system, and the service is unobtrusive everywhere and implies the peculiarities of the Arab mentality. And yet, the resorts of Egypt are completely different, and therefore planning a vacation should be considered carefully and thoroughly..
Who's new?
The list of the main resorts of Egypt, familiar to the Russian traveler, as their own garden and dacha partnership, is very small, but upon a detailed acquaintance with the map of the country, completely new lands are found on it:
Divers hang out in El Quseir. Here you will not find too comfortable hotels, discos and nightclubs, but the local coral reefs are almost untouched by globalization, and the underwater world will give a hundred points ahead of other popular dive sites.
El Gouna was built based on the canals of Venice. Artificial islands two dozen kilometers north of Hurghada are chosen by respectable Europeans. The reason for this is the special environmental friendliness of this resort in Egypt..
Egyptian fishermen no longer live in Marsa Alam. Comfortable hotels are being built here, some of which are already inhabited by tourists who prefer everything new. The coral reef here is particularly beautiful, and the lack of urban infrastructure is more than compensated for by excellent service and a variety of entertainment in the territory of the resorts..
There are no local residents at all in Makadi Bay, because this resort in Egypt was built exclusively for visitors. It will appeal to respectable couples and tourists with children - the privacy and some isolation of Makadi Bay allows you to relax in silence and comfort.
Always in the TOP
The old familiar Egyptian resorts for every Russian tourist are Hurghada, Sharm el-Sheikh, Dahab and Safaga. Giving preference to one city or another, it is important to determine your own preferences and concepts of comfort.
Fans of informal youth recreation and solitude traditionally go to Dahab. It is also pleasant to dive here and from here it is much closer to Israel and Jordan, where tourists often go on short excursions..
Hurghada is slightly cooler than other resorts in Egypt. Entry into the water on local beaches is more suitable for children, and the proximity to Luxor attracts fans of educational excursions here..
In Sharm, the most turbulent resort life in Egyptian land is in full swing, and Safaga, on the contrary, is suitable for fans of a quiet and very inexpensive vacation..
Practical tourism: Egypt

Photos