Independently to Europe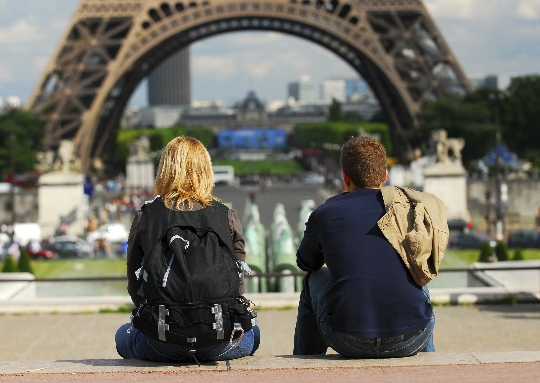 The Old World is a very attractive tourist destination. A huge number of historical sights and architectural masterpieces are concentrated in European countries, with which each person gets acquainted in history lessons. The best ski resorts and clean beaches are concentrated here, and museum expositions amaze the imagination of both art critics and ordinary amateurs. They travel independently to Europe in search of beautiful landscapes, gastronomic delights and even to get married in an old castle or city of their dreams.
Entry formalities
The countries of the European Union require a Schengen visa from a Russian tourist, obtaining which comes down to a few simple steps:
Having decided on the country from where the journey through the Old World will begin, the tourist will have to collect documents. Their list is published in the consulate of the country or on the website of the embassy in the section "Visas".
Pass an interview with a full package of documents at the appointed time.
The second way to get the cherished "Schengen" is to contact one of the visa centers by sending a package of documents by courier service. This method is convenient for those who live not too close to the capital or city where there is a diplomatic mission of the chosen country..
Before packing your bags, it is important to study the customs rules of the European Union and not take anything extra or illegal with you, so as not to run into trouble when crossing the border..
Some countries in the Old World still do not require entry visas, such as Montenegro or Macedonia. There are non-EU states that require their own visas, such as the United Kingdom or Norway.
Euro and others
In most of the Eurozone countries, the euro is the only currency. However, some states are in no hurry to acquire common money and still use their own. In Bulgaria and the Czech Republic, Hungary and Croatia, Denmark and Sweden will have to convert the currency. This can be done at any bank branch where the traveler may need a passport. The size of the commission and the exchange rate should be clarified in advance..
Valuable observation
A Schengen visa provides an excellent opportunity to see several countries at once in one trip. Traveling independently in Europe, tourists often rent a car and cross borders on it..
If you study the sites of European rail carriers in advance, you can find very pleasant mini-tariffs that allow you to significantly save on moving from country to country and from city to city. The situation is exactly the same with planes, and low-cost European low-cost airlines sometimes offer very tempting ticket prices. But gasoline in Europe is expensive, as well as parking spaces, and therefore a rental car is not always an ideal option..
Photos