How long is the flight from Athens to Moscow?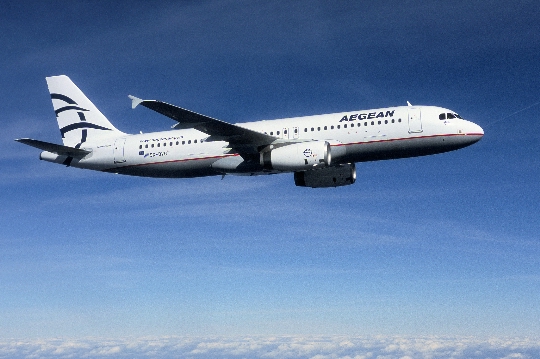 On vacation in Athens, you could see the ruins of the Temple of Olympian Zeus, the Parthenon, the Parliament building and Hadrian's Arch, visit the Attica Zoological Park, Panafin Stadium, the Byzantine Museum and the Museum of the Athenian Agora, watch the light and musical performances from the Pnyx Hill, spend time on the beach Alimos Beach, have fun at the amusement park "Allou fun park", water park "Copa copana park", nightclubs "Plus Soda" and "Nostosin Hilton Area"? And in the near future you will have a flight to Moscow?
How long to fly from Athens to Moscow (direct flight)?
The capital of Greece is 2200 km away from Moscow (the flight will take more than 3 hours). So, planes "S7" and "Aegean Airlines" will drive you home in 3.5 hours, and "Aeroflot" - in 4 hours.
12,650 rubles - the average cost of air tickets Athens-Moscow, but in July, December and September you can find tickets at a price of 5800 rubles.
Flight Athens-Moscow with transfers
Making connections in Marseille, Copenhagen, Larnaca, Brussels, Belgrade or other cities, travelers will spend from 7 to 22 hours on the road. Flights through Larnaca ("Cyprus Airways") take 8 hours (you will be given 2.5 hours to rest after the first flight), via Zurich ("Swiss") - 10.5 hours (you will be given 4 hours before check-in for the second flight), via Venice ("Alitalia") - 9 hours (of which the wait will be 4 hours), via Marseille ("Air France") - 8.5 hours (before check-in for the 2nd flight, you will have 1 hour and 45 minutes), via Thessaloniki and Vienna ("Aegean Airlines") - 11 hours (waiting time - almost 6 hours), via Vienna and Geneva ("Swiss") - 21.5 hours (waiting time is 14 hours).
Carrier selection
You can entrust your return to your homeland to such airlines operating flights on Airbus A 330, Boeing 737-400, Airbus A 319, Embraer 190, such as: "AegeanAirlines"; "Transaero"; "GTKRussia"; "PegasusAirlines".
For the Athens-Moscow flight, you will be checked in by employees of the Eleftherios Venizelos Airport (LGAV), located 27 km from the city. Here, while waiting for the flight, travelers will be offered to hand over their suitcases to the left-luggage office, rest in a comfortable and spacious waiting room, spend time in conference and VIP rooms, visit cafes, restaurants, shops, and little guests can frolic in equipped children's areas. If necessary, travelers can be provided with medical services.
Things to do on the plane?
The flight can be devoted to reflections that will allow you to decide who to please with gifts bought in Athens, in the form of olive oil, precious metals, fur and leather goods, fashionable clothes and shoes, ceramic products in the national style (vases, antique figurines), Greek cosmetics, old coins, mini-busts of Greek philosophers and thinkers.
Photos