Things to do in Greece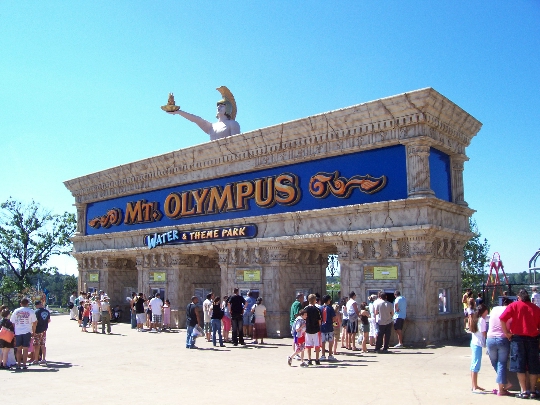 Greece is ready to give its guests the sun, which almost never hides behind clouds, the waters of four seas and a huge number of islands. You will certainly enjoy the entertainment in Greece.
Aquarium «Water world» (Crete)
This is not an ordinary aquarium.. «Water world» - rather, a rehabilitation center, since the inhabitants of the waters injured by human hands are brought here. Octopuses, turtles, crocodiles and even a shark live here. But the most popular and sociable inhabitants of the aquarium are snakes. They are allowed to get out from behind the glass of terrariums and iron them. The only thing that is strictly prohibited is to take a photo with a flash. The fact is that reptiles get scared and depressed..
Water Park Water Park
The park occupies a huge territory and one day, which is clearly not enough to try all the entertainment. By the way, there are attractions for every taste. Looking for an adrenaline rush? Then come to the free fall zone. If this is too much, then head to the huge pool and enjoy the calm artificial waves..
There is also a zone in the park where the entrance is closed for adults. In the pool filled with soap bubbles, only kids rule the ball. And mums and dads can dine at one of the local cafes at this time..
Chrissi Island
Until the middle of the 15th century, people lived on the island, but with the fall of the Byzantine Empire, Chrissi became uninhabited. But on its territory there are many ruins that remind of those times. Today, the island has a beautiful cedar park, and on the coast there is a beach covered with amazing white and pink sand. The water off the coast is absolutely clear. That is why tourists often come here to practice snorkeling..
Lake Korission
The lake practically merges with the sea and is separated from it by just a few meters of a sandy beach. Guests are very rare here, so it is clean and quiet. Korission has been home to many birds, but the most beautiful of all are the pink flamingos. If you wish, you can rent a room here and spend a few days in complete privacy in one of the local villas.
Allu Fan Park (Athens)
This is a huge amusement park. It is considered the largest not only in the capital, but throughout the country. The park is divided into two zones. The first is intended exclusively for kids, while the other half is for adults. Of course, all the most extreme and huge is located in the adult part of the park, in particular, and the highest Ferris wheel in all the Balkans. Its height reaches as much as 40 meters. Here you can also ride a roller coaster. The children's area is a variety of carousels, slides and swings.
The most beautiful corners of the world - Greece

Photos