Prices in Greece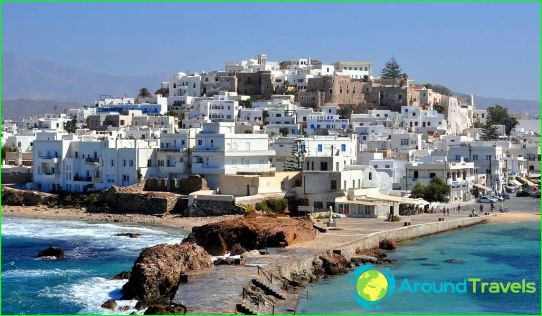 Prices in Greece cannot be called strongly "biting" - they are at the average European level.
Shopping and souvenirs
It is advisable to come to shopping in Greece during the sales season - in February-March and August-September.
In memory of Greece, it is worth bringing:
Greek handicrafts (ceramics, icons, alabaster and marble figurines, antique vases, carpets, gold jewelry with ancient Greek motifs);
clothes, shoes, accessories, fur products;
spices, olive oil, wine, ouzo, thyme honey.
Buying a fur coat in Greece can be a profitable investment due to the fact that their quality is high, and the cost is several times cheaper than in boutiques in other countries. It is better to buy fur coats in Kastoria, the fur capital of Greece: here your eyes run up from the widest range of models from all types of fur (mink, chinchilla, sable, lynx). At your service - shops and factories. As for the prices for fur coats, it all depends on their style, manufacturer, fur and other factors, but, as a rule, they start from 1000 euros.
Tours
On a 4-hour sightseeing tour of Athens, you can admire the Presidential Palace, the Olympic Stadium, the Temple of Olympian Zeus. And at the end of the excursion program, you will visit the ancient Acropolis. Approximate cost of the excursion - 45 euros.
A 4-hour excursion can also be made to Meteora, a beautiful Greek region: steep cliffs will open before your eyes, as well as monasteries built on the tops of the cliffs (you can visit some of them). Approximate cost of the excursion - 60 euros.
Entertainment
Greece invites its guests to relax in numerous water parks. So, in the water complex Water City, which is located in Crete, you will find 23 water slides, more than 10 pools, 2 waterfalls. Approximate cost € 22 per adult and € 15 per child.
If you decide to go windsurfing in Greece, then for 5 lessons (basic course), lasting 2 hours, you will pay 170 euros, and for renting equipment - 15 euros (per hour) and 130 euros (for 10 hours).
Do you prefer water activities? You should familiarize yourself with the approximate prices for them: water skiing will cost you 30 euros, a jet ski - 35 euros, a board - 30 euros, a banana - 15 euros.
Transport
Traveling by bus, metro, trolleybus or tram in Greek cities, you will pay approximately 1 euro for 1 trip. If you decide to order a taxi, you will have to pay 3 euros for landing + 0.5 euros for each kilometer..
And you can rent a car in Greece for at least 42 euros per day (on the first day, the mileage limit is 300 km, and from day 2 - an unlimited mileage limit is in effect).
When going on vacation to Greece, it is worth considering that the daily minimum costs will cost you 45 euros per person (with this money you can eat in cheap cafes and stay in a camping).
The most beautiful corners of the world - Greece

Photos